Die kleinen Reiter sind ja ein bißchen faul und haben es noch nicht geschafft das Reiterstübchen aufzuräumen, aber den Stall haben sie dann wenigstens saubergefegt und ein bißchen dekoriert.
Dabei wurde natürlich rumgeblödelt und alles auf Fotos festgehalten: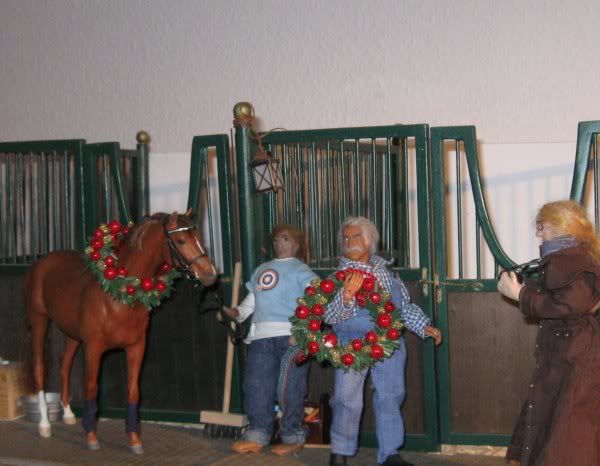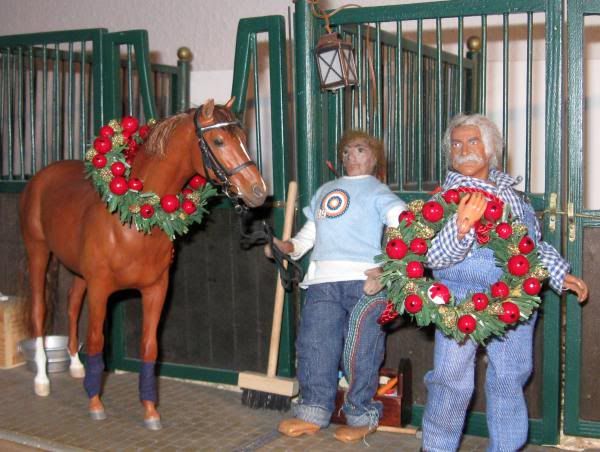 Vollblutstute Glow kann nichts erschüttern- auch nicht ein Adventskranz um den Hals:
Feeertig!
English Summary:
The mini people are a bit lazy and have not yet cleaned up their little room, but at least they did clean the stable and got some little seasonal decoration up, there. The process was followed with the camera and Glow shows that she is a really calm character indeed, patiently serving as a "holder" for the wreaths. But in the end, they get done, too, and there it is, the festive decoration for this year.