Eigentlich wollte ich ja nur schreiben, dass ich mit dem Aufmodellieren von Dianas Halla fast fertig bin, aber so ein Post ohne Bilder ist ja auch blöd...
Also hier mal ein völlig unerwartetes "in Arbeit" Bild: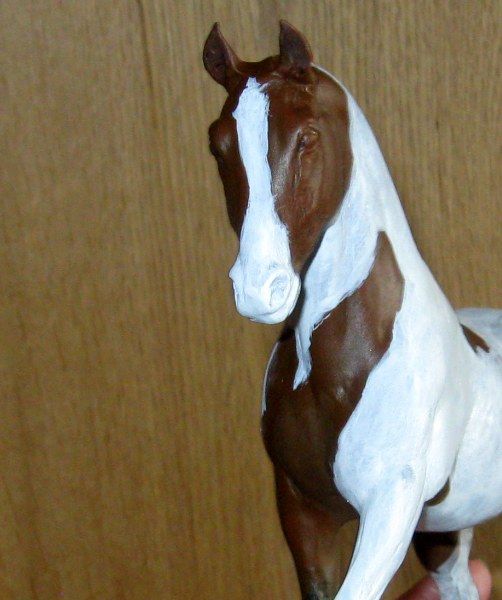 Ein Classic? Ein Schecke? Yep. Mehr wenn das Weiß überall besser deckt.
English Summary:
Originally, I planned just to post that I am almost done with the sculptings on Diana's Halla, but what is a post without a picture? Right, so here we go with a most uncommon (for me) sneak peek.
A Classic sized horse? A Piebald? Yes. More when the white is starting to be solid all over.