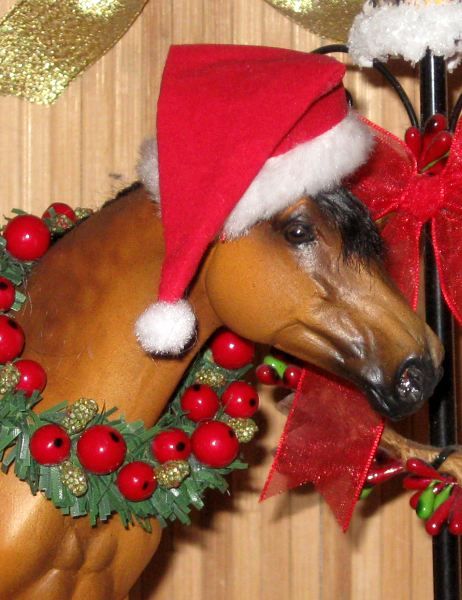 Auch dieses Jahr werden wieder Modellpferde-Freunde in diversen Foren einen Adventskalender bestücken, in dem für jeden Tag bis Weihnachten ein Bild eingestellt wird. An Weihnachten dürfen dann alle ein Bild einstellen.
It's time for forum advent calendars again- a nice tradition in German model horse forums and elsewhere, too. Each day of December a new picture is posted by the forum members. On Christmas, all are free to post.
Hier sind drei Links von Foren, wo sich solche Adventskalender finden:
Here are three links to forums which have an Advent Calendar:
Adventskalender vom Allgemeinen Modellpferde Forum
Advent Calendar Thread at Fallen Leaves
Adventskalender des MPV-Forums
Der Link zum Adventskalender in Deinem Lieblingsforum ist nicht dabei? Einfach einen Kommentar mit der Linkadresse schreiben.
(Voraussetzung: Der Adventskalender kann auch von unangemeldeten Forenbesuchern gesehen werden.)
Your favourite forum has an Advent calendar, too, and is not linked here? Just leave a comment with the URL to the Advent Calendar thread.
(I will only add the link if the thread in question is visible to unregistered forum users, too)