Von Shanti haben wir ein hübsches Knotenhalfter für unsere Fohlen bekommen, leider hat sich der kleine Solar Wind mal wieder nicht zurückhalten können und versuchte den Strick zu fressen. (Wahrscheinlich bekommt er gerade Zähne.

) Stillstehen war auch nicht sein Ding...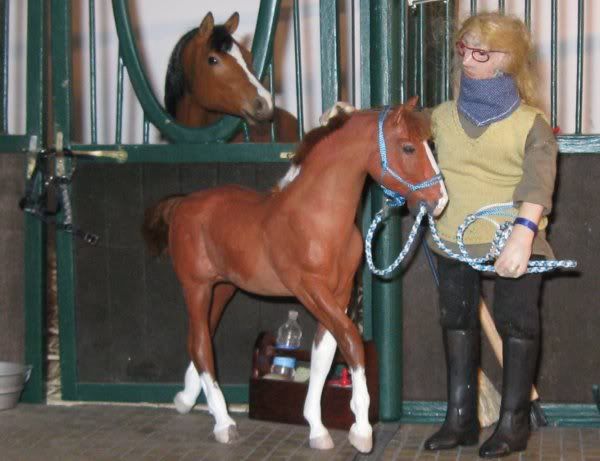 Menno, nur mal 5 Sekunden still halten!! Nö, heute nicht!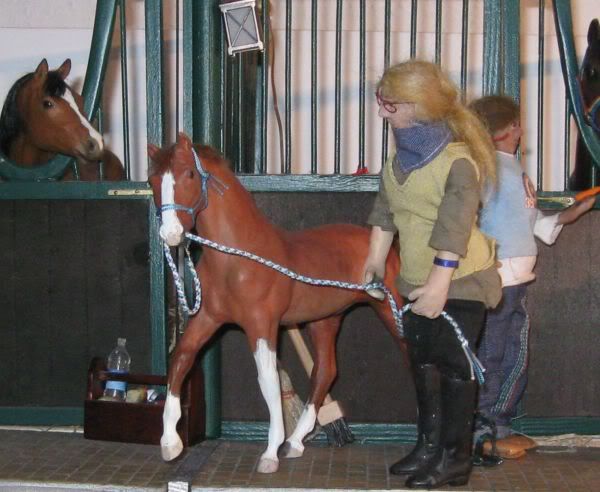 Bei der nächsten Trächtigkeitsuntersuchung von Grand Cru sind weitere "Ultraschallbilder" entstanden: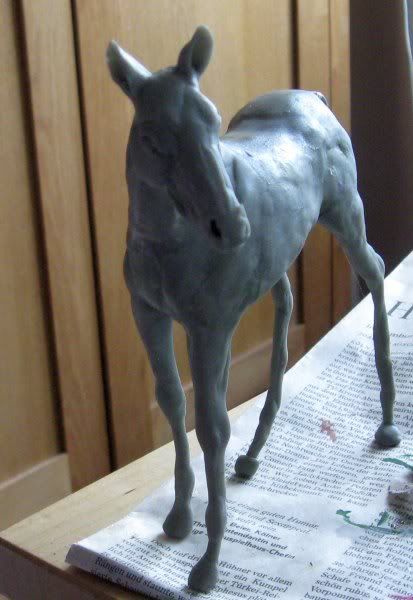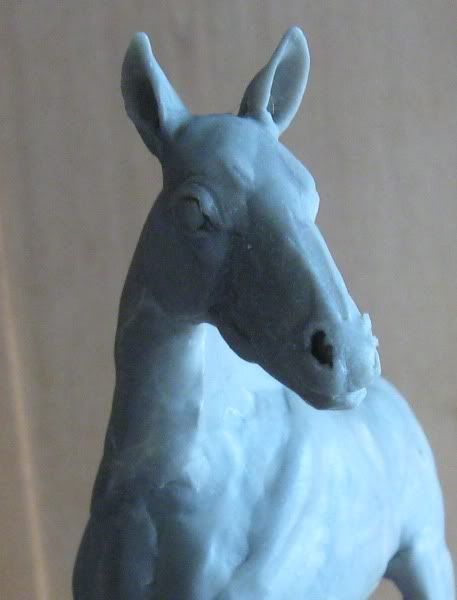 English Summary
Shanti made this lovely halter for our foals. Unfortunately, Solar Wind never knows how to behave and showed his appreciation by trying to eat the new leadrope. (Probably the teeth breaking through? XD ) Neither coaxing nor cursing got him to stand still for a picture.
And the next "ultrasound" pictures of Grand Cru's foal in the making. Starting to look vaguely horselike, especially since he has ears. I'll try to take more pictures as he progresses.