Freitag, 28. Oktober 2011
Eingestellt von

Ailanreanter
um 19:27

Samstag, 1. Oktober 2011
So, auch wieder beim Herumspielen, nach Urlaub und Braille Kongress. Ich sehe, ich habe eine Menge Einträge nachzulesen und zu kommentieren, freu mich schon.
Ihr könnt Euch ja bestimmt denken das ich sowas...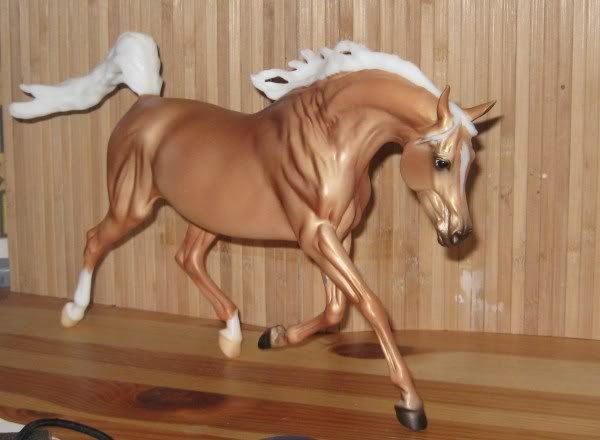 ..nicht lange in Ruhe lassen kann oder? Hier hab ich mich immerhin seit Mai(!) zurückgehalten.
Naja, was soll ich sagen, sie versuchte noch davonzurennen, aber zu spät!
Und tschüss!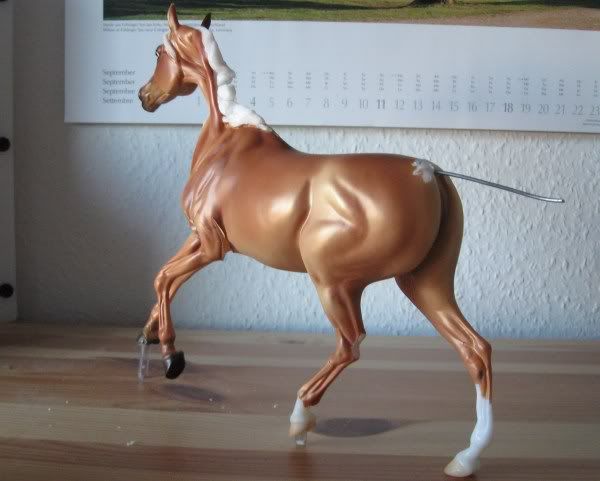 Fortsetzung folgt!
English Summary:
Finally back to my "playground" after holiday and Braille Kongress. I see I have to do lots of catching up with the other blog's entries and I am already looking forward.
Those who know me or do read here for a while already know that I am hardly able to leave most OF horses be. (Though I *do* have some (very few) which I'll never touch) So that Weathergirl living here since May was merely postponed - until now.*g* Now I had to get the outlines of my idea onto the model before I forget about it again.
PIctures of her progress are very likely to be found here.
Eingestellt von

Ailanreanter
um 21:03