Vor einer Weile ist die Familie Poppenspäler, der einige Pferde auf den Ivorytower Stables gehören, hier her in die Nähe gezogen, deshalb wird man sie nun öfter bei den Pferden sehen.
Es handelt sich um eine Gruppe Mego-Puppen, die ich so bekam: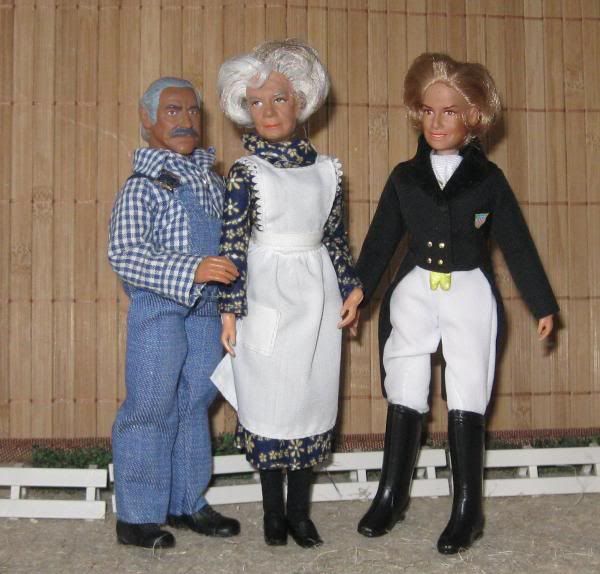 Neu frisiert sahen sie schon viel besser aus, allerdings litten die Damen doch noch arg an Magersucht: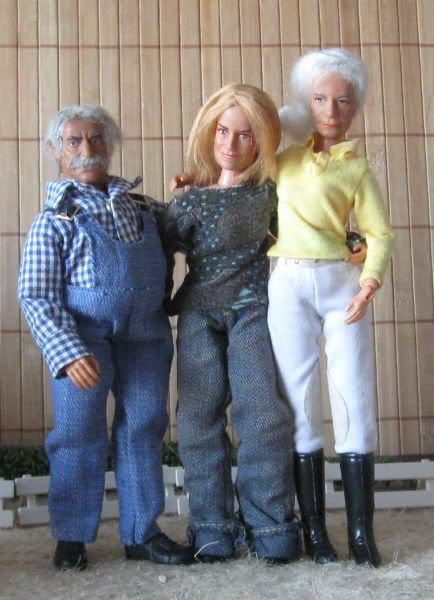 Aber das lässt sich bei Puppen ja schnell ändern und deshalb sehen jetzt alle gesund und proper aus.
Darf ich vorstellen:
Mildred Poppenspäler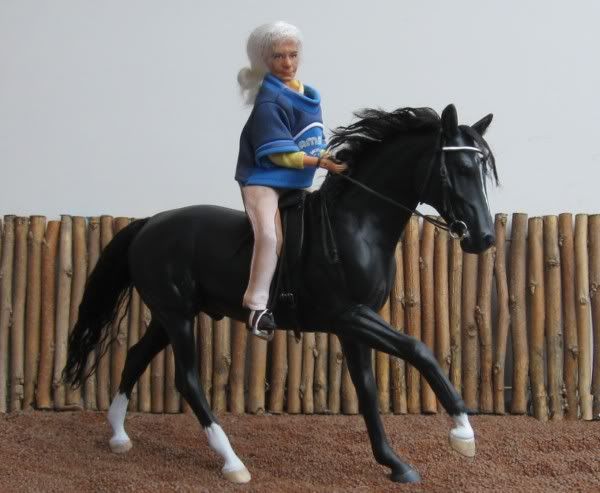 Anke Poppenspäler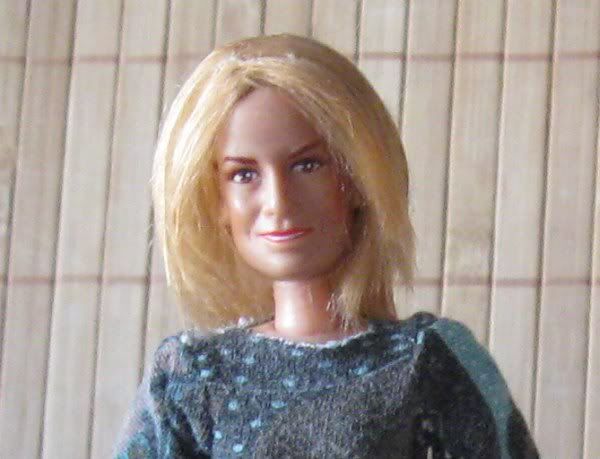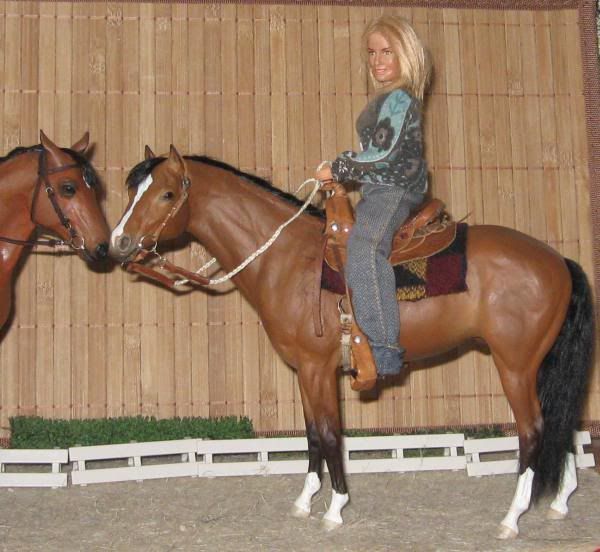 Otto Poppenspäler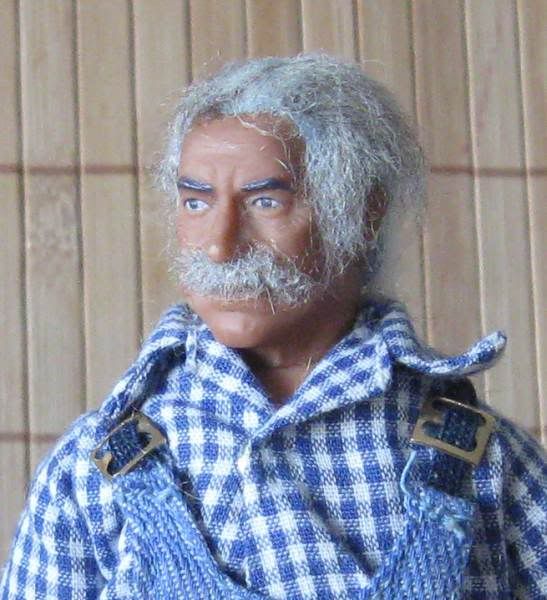 Demnächst gibt es auf der meiner Webseite dann kleine Beschreibungen auf der Reiter-Seite.
Otto hatte dann auch gleich mal was zu tun. Er hatte gehört, das kürzlich eine Kutsche hier eingetroffen ist und nun renoviert wird. Sofort fiel ihm ein, dass dies eine wunderbare Aufgabe für Herbstnebel wäre und so hat er ein Arbeitsgeschirr aufgetrieben.
Nachdem er es dem Hengst angepasst hat, hat er gleichmal damit angefangen die Grundausbildung des Pferdes wieder aufzufrischen:
English Summary:
A short while ago, some model people arrived here. After I turned the slightly scary looking Mego dolls into more normal looking persons, they can now be added to my picture stories.
They are a family that owns several of the horses on the Ivorytower Stables and have now moved their home here, so that they will make regular appearances. Their family name "Poppenspäler" is a dialect form of "Puppenspieler" and means "puppet player" *g* The first names kinda happened due to remarks I got about them before they were customized.
Otto has noticed that we have a carriage here to be overhauled and after finding us a working harness, he is now making sure that Herbstnebel will be up to the task as soon as we have the carriage in a presentable state again.