Hyacinth und Sterndeuter...
..sind nun frischgebackene Eltern. *g*
Eileen war gestern noch spät im Stall und als sie nach Hause ging, schaute sie nochmal in jede Box.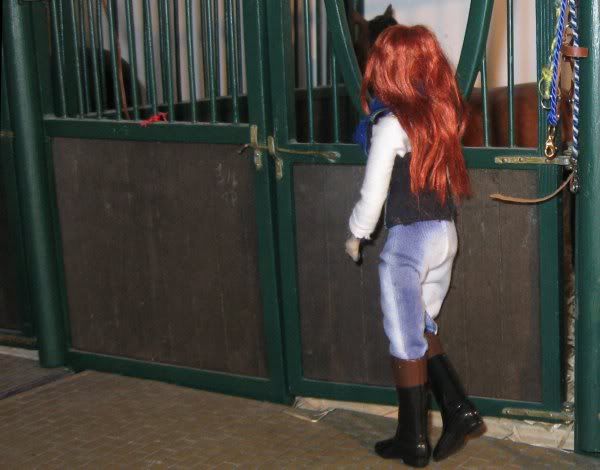 Doch oh Schreck, Hyacinth hatte sich hingelegt und schwitzte- dabei war die Abfohlbox noch gar nicht vorbereitet.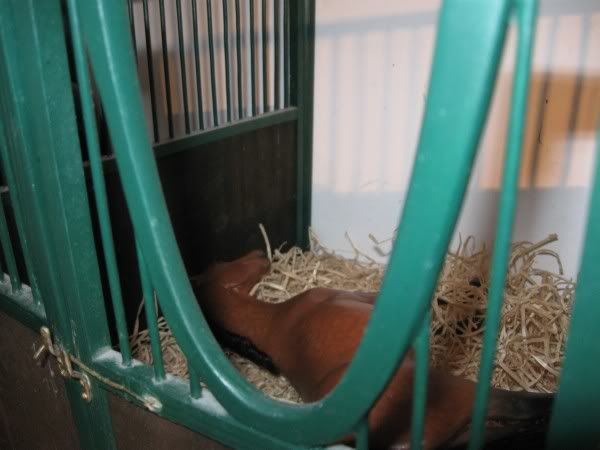 Eileen beschloss auf jedenfall Mia, unsere Tierärztin, anzurufen - nur leider ist in diesem Stallteil kein Telefon, deshalb rannte sie ins Büro. Mia schien zu tun zu haben, denn es dauerte endlos, bis sie sie endlich erreichte und ihr atemlos ihre Beobachtungen schilderte.
Als sie Mia endlich erreicht hatte, flitzte sie wieder zurück, doch da stand Hyacinth schon wieder und ihr taumelte ein langbeiniges Etwas entgegen: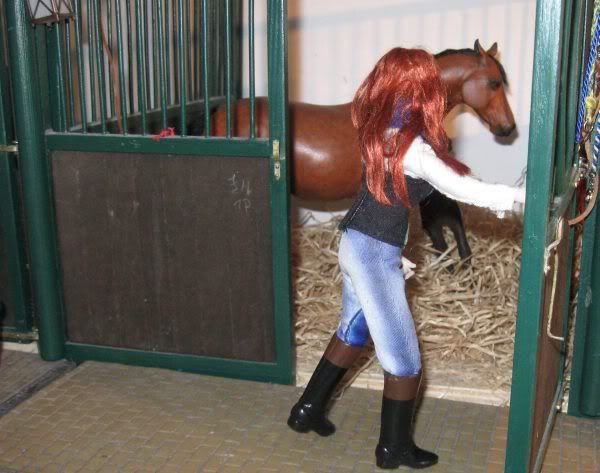 Nach der Untersuchung war klar das Beide alles gut überstanden haben, sicherheitshalaber bekam Hyacinth aber ein Halfter auf. Und dann gabs es ein paar Bilder fürs Album von dem quietschlebendigen kleinen Hengstchen: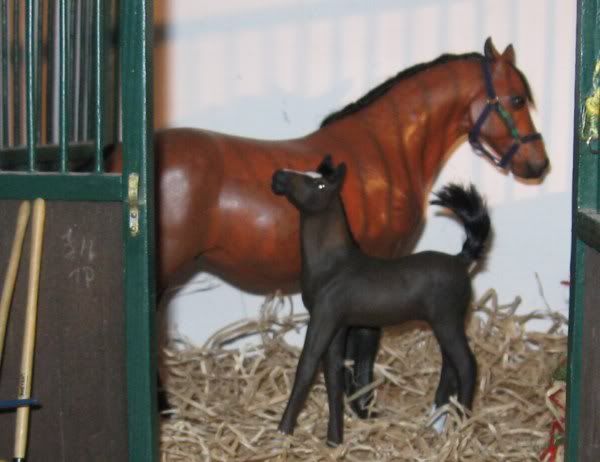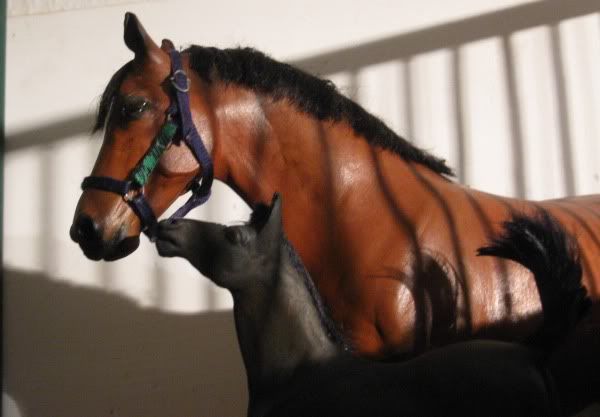 Am nächsten Tag, draußen auf dem Platz:
Schon ganz schön frech, der Kleine, zubbelt da an Mutters Halfter herum:
English Summary:
Hyacinth and Sterndeuter are now new parents. *g*
Some days ago, Eileen was last at the stable and made a round before she planned to leave for home. And then she saw with a start that Hyacinth was stretched out and sweating in her box - and the foaling box was not ready yet!
Eileen ran to the office where the next phone is and tried to get a hold of our Vet, Mia. It took her ages until Mia finally answered the call, apparently it was a busy evening for her, too. Eileen told her about her observations hurriedly and then ran back to Hyacinth's box.
When she arrived there, everything was over already and a longlegged bundle tumbled her way unsteadily.
Next after Mia's check up of mare and foal, they took a few pictures for the family album.
And the day after some more pictures outsdoors - and here in the open, the proud Dad could have a glimpse at his little family, too. *g*