Hier sind nun endlich mal zwei Bilder meines tollen Neuankömmlings (♥!), einer Trakehner Stute namens Herbstsonne. (Ich warte allerdings immer noch auf einen etwas helleren Tag, damit ich draußen Bilder machen kann.)
Breyer ToC rrh von Heike Polster, rehaired von mir.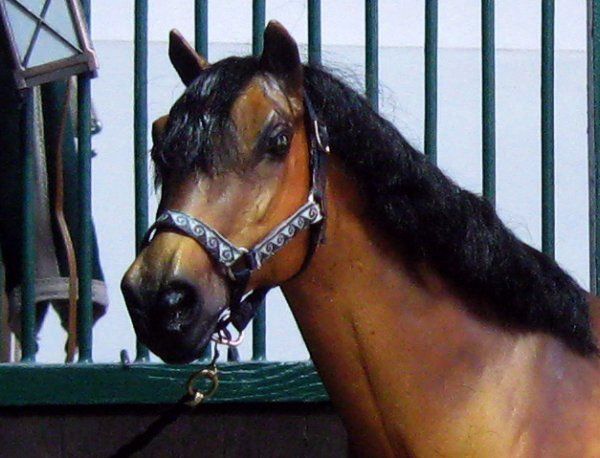 Und wo ich dann eh dabei war, haben auch Cleo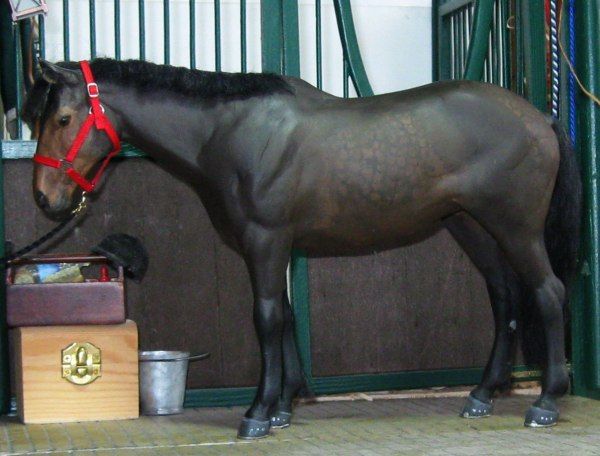 und Nikolaus mal vernünftige Stallbilder bekommen: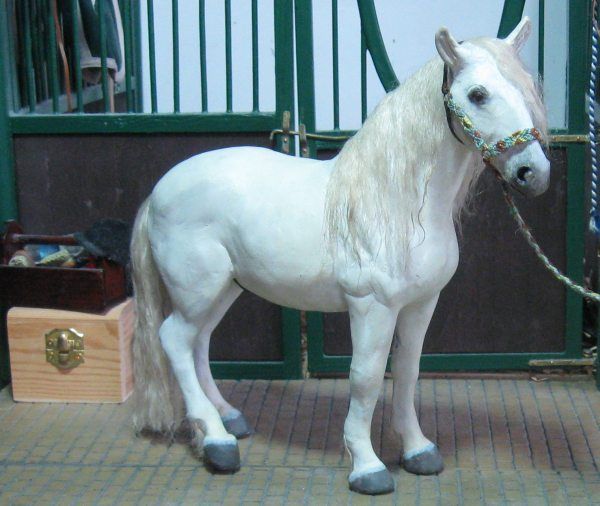 English Summary:
Finally some pics of my wonderful new horse! Her name is Herbstsonne (=autumn sun) and she is a Trakehner mare.
(The colour is very hard to get right on a photo under artificial lighting, I am still waiting for a bright day to take outdoor pictures.)
She was remade by Heike Polster and got a new hairing and a mini-touch up from me, but generally she is in great shape.
And while I was at it, I got some other piccies, too, for example of Cleo and dear little Nikolaus.