Rosalie bekommt bald ein Fohlen. *g*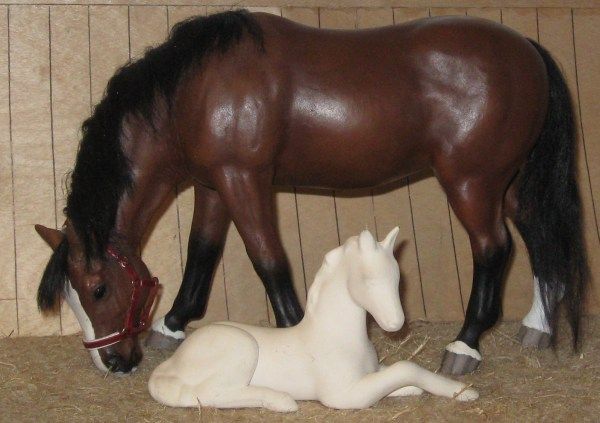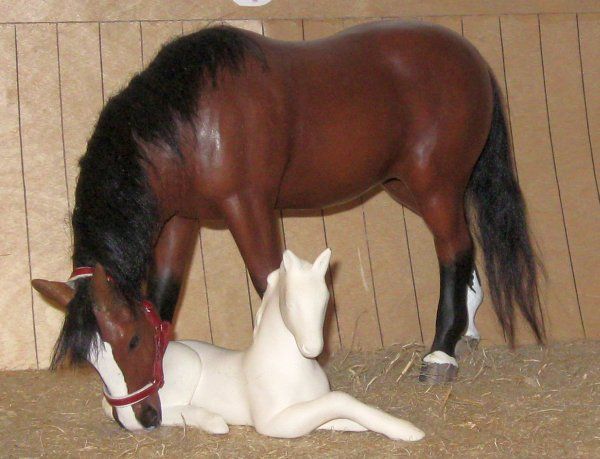 (No name Keramik-Fohlen, das von mir minimal aufmodelliert und nun neubemalt und gehairt wird.)
Und Adamant bekommt ein neues Fell. Als mir letztens in der Sonne aufgefallen ist wieviele Kratzer in der alten Farbe waren, habe ich beschlossen ihn immer mal wieder wenn ein paar Minuten Zeit sind hervorzuholen und dann ein Stück zu malen. Dabei habe ich auch gleich die Scheckung minimal angepasst, so dass sie mir nun endlich auch gefällt.
Hier ein paar Bilder vom aktuellen Stand der Dinge: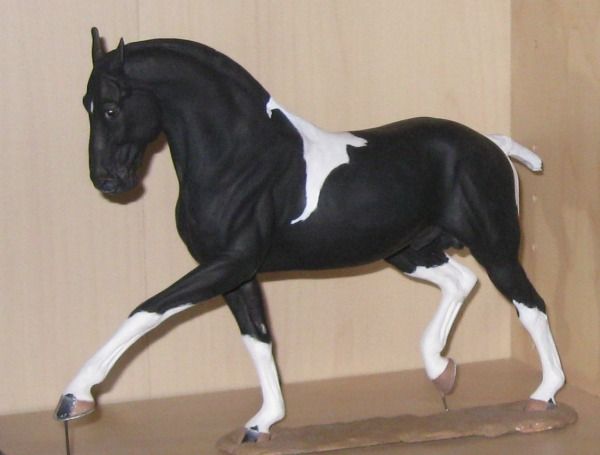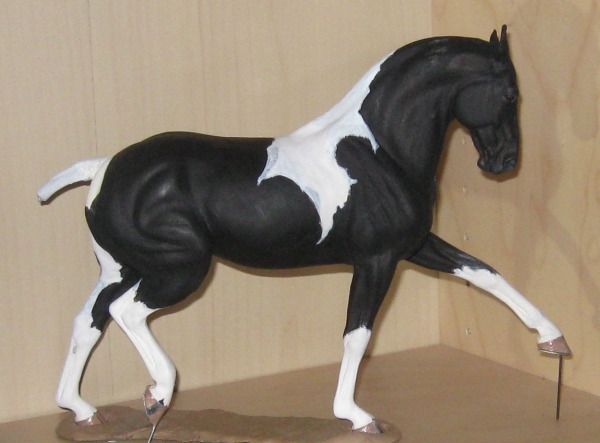 Sein Gesicht mit dem kleinen Stern bleibt wie es war: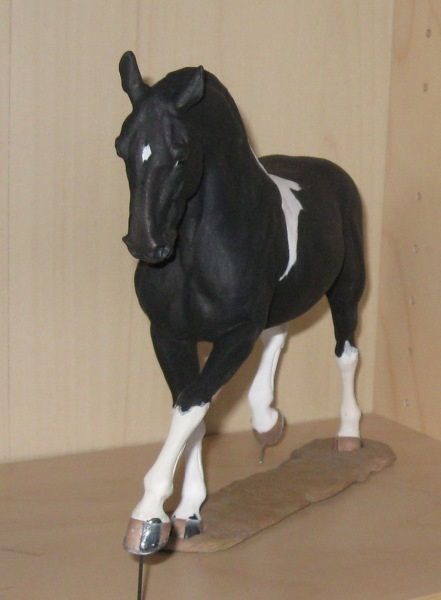 English Summary:
Rosalie will have a foal, soon. The white critter shown above is a no name ceramic foal that has received some minimal sculpting in the meantime and is currently getting some paint-layers.
Adamant is getting new clothes. When I saw him in the sunshine lately, I noticed just how *many* scratches were in his old paint (he was bought as a body once, afterall) and I decided that I am going to refresh him now gradually. Whenever I have a couple of minutes, I paint a bit. And while I am at it, I modified the pattern some, so that I finally like it, too. His face with the tiny star is left unchanged and above you find current in progress pics of him.