...denn der Winter gibt noch nicht auf. Natürlich kann man das als begeisterte Modellpferde-Fotografin nicht im Haus aussitzen- wer weiß wanns wieder Schnee gibt. *g*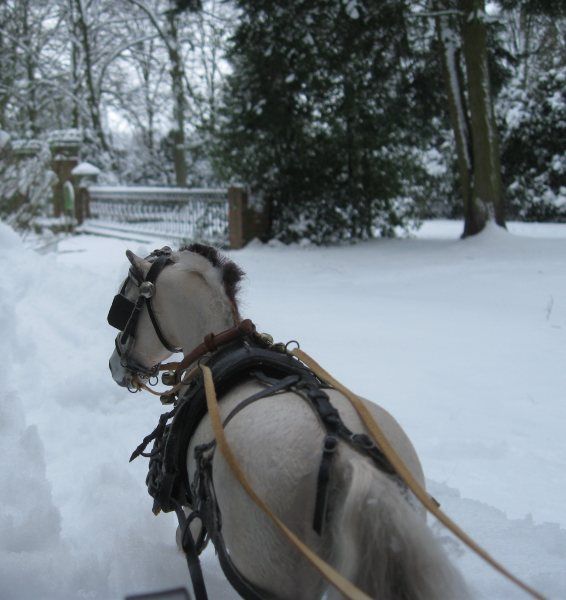 Da es ziemlich viele Bilder sind, gehts hinter dem Link hier weiter.
(More pictures behind the cut)
Wenn man im März aufwacht und plötzlich ist das Paddock nicht nur weiß, sondern weg *g*...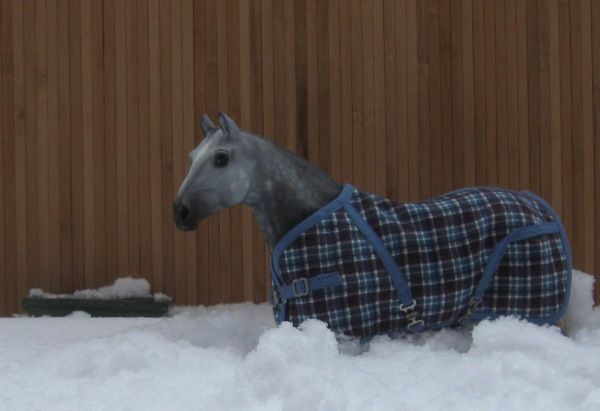 ... dann guckt man sich bei Sea Star ab, wie man mit soviel Schnee am Besten umgeht: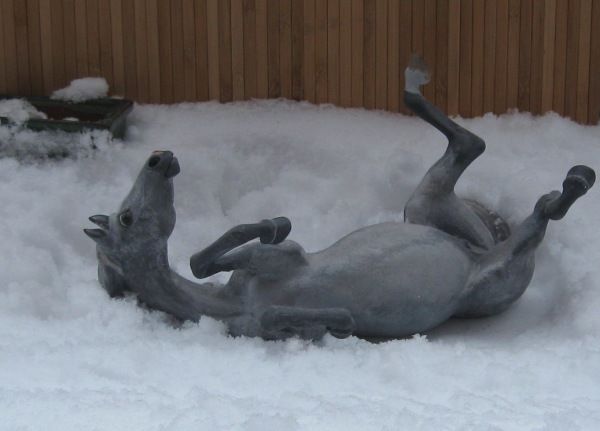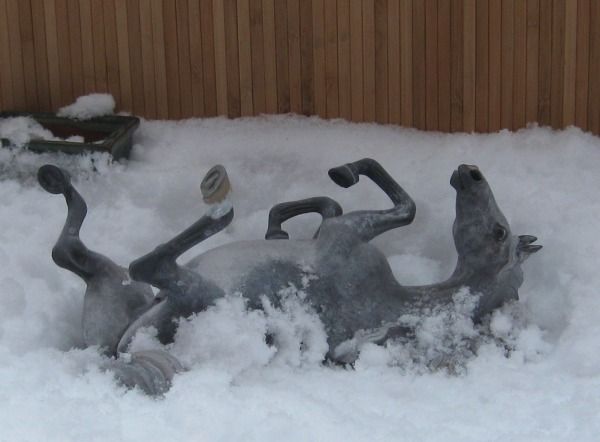 Ahh, ja das ist schon besser!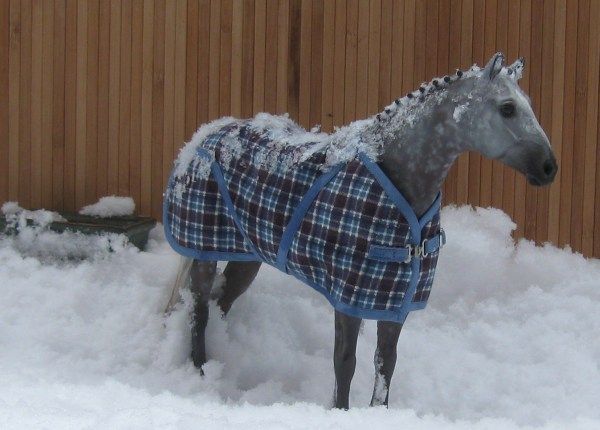 Und gegen die Kälte spielt man sich einfach warm, dann braucht man auch keine Decke- Friendship, Pojken und Snooky machens vor: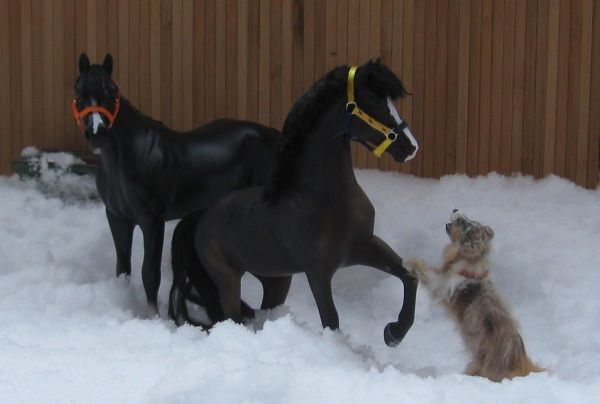 Friendship ist ein bisschen schüchtern, er lässt lieber Pojken mit dem Hund spielen.
Und den beiden macht es sichtlich Spaß.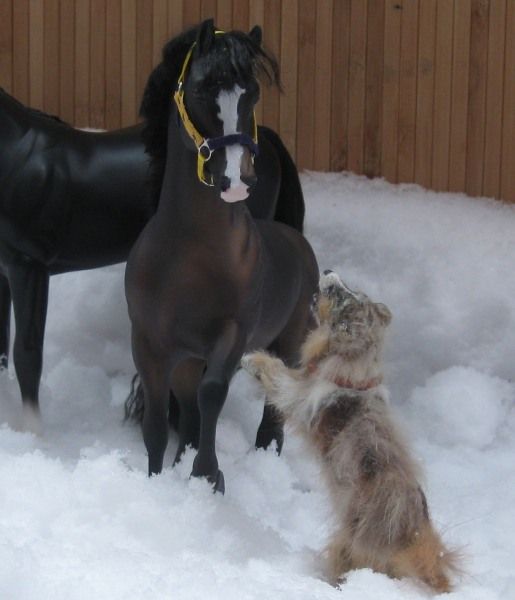 Und Mini-Maren konnte sich heute einen Traum erfüllen, eine winterliche Schlittenfahrt. Da sie noch nicht so lange Fahrstunden nimmt, hatte Carl nur eine Runde durch den Park erlaubt, der brave Snø würde schon gut auf sie aufpassen.
Und auch wenn es nur eine kleine Runde war- sie haben sie aus vollen Zügen genossen.
Zum ersten Mal alleine auf dem Kutschbock! Naja...Schlittensitz. Snø wartet brav, dass es losgeht.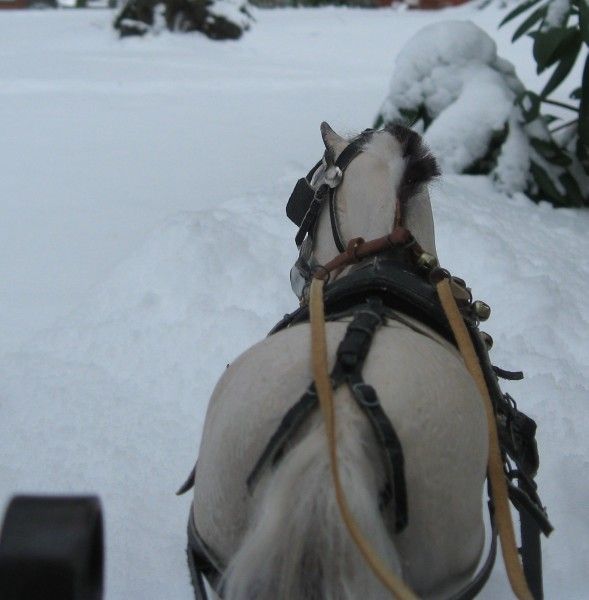 Und jetzt geht es los, dahinten ist das Hoftor.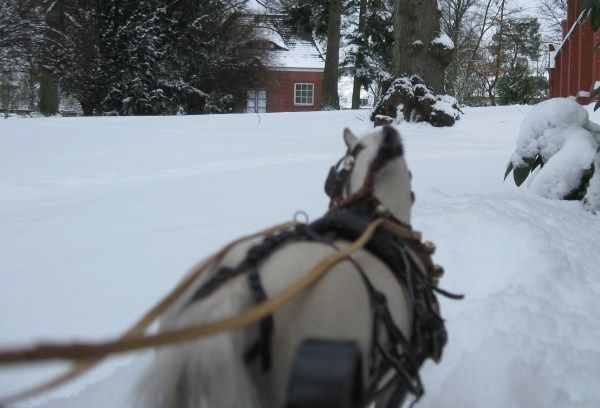 Und hier im Park beim Runden drehen. Der tiefe Schnee machte nur langsames Fahren möglich...
... aber das macht gar nichts, das macht ja so viel Spaß!
Leider verging die Zeit viel zu schnell und so langsam müssen sie zurück, sonst macht Carl sich Sorgen. Also gehts heimwärts, dahinten ist das Tor vom Park schon zusehen.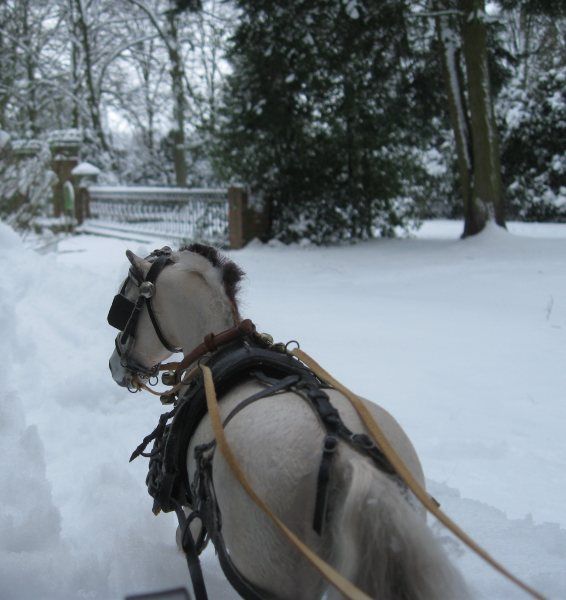 English Summary:
If a model horse enthusiast wakes up to the sight of heavy snow on a weekend, there is reason to be delighted, even if that happens in March- quickly outdoors, you never know when you get snowy photo-weather again.
So, if you wake up and find your paddock not only white but also sort of gone...
...you look at Sea Star who demonstrates how to handle such a situation. Ahhh, yes, after some good roll in the snow, Réalta Thuaidh immediately feels much cheered up, too.
Against the cold helps vigorous play, as Friendship, Pojken and Snooky demonstrate. Friendship is a little shy and prefers cheeky Pojken to play with the excited dog.
And Mini-Maren could turn a dream of hers real today- a sleighride in the snow.
Since she was taking driving lessons only recently, Carl allowed just a round through the park, but, hey, it would be driving on her own. Experienced and quiet Snø would take good care of her there.
So, here we see how the preparations are done and one picture is taken down from the sleigh of the patiently waiting horse. And then one how they slowly drive off of the yard.
On they go for their rounds through the park, the deep snow making them go slow, but that does not matter, the fun is just as great as a faster ride would be.
And time really flies by anyway, already it is time to turn for the park's gates and drive home, so that Carl will not get worried.