Heute besuchen wir mal wieder Oma Lene, die die Töpfe nun doch erstmal reinräumt, weil sie nicht zum Blumenpflanzen kommt.
Sie hat in einem Lampengeschäft eingekauft und dort auch diese hübsche Außenlaterne erstanden: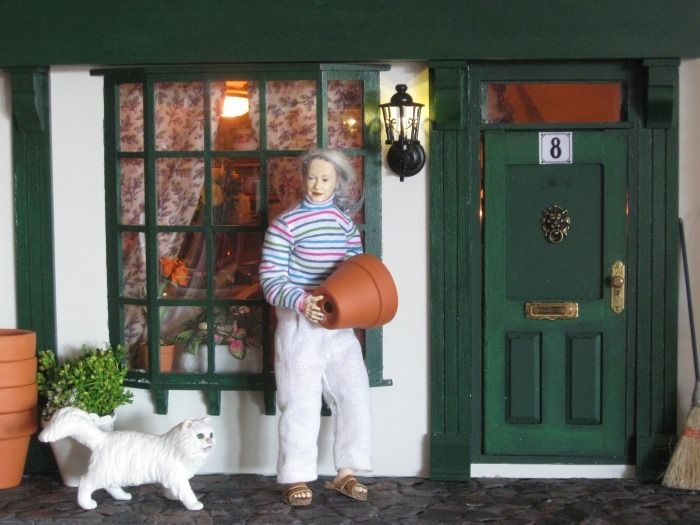 Außerdem eine neue Hängelampe für das Wohnzimmer und noch eine Leuchte für den Sekretär- mit mehr Licht schreibt es sich dort besser.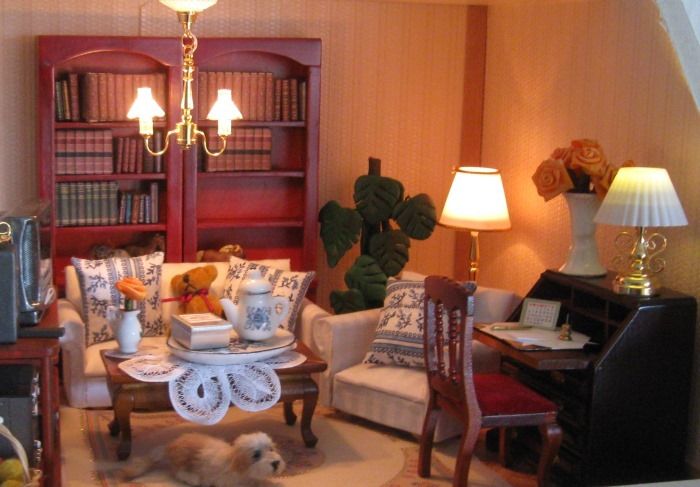 Und hier noch zwei Blicke durch die Fenster, sieht das nicht gemütlich aus?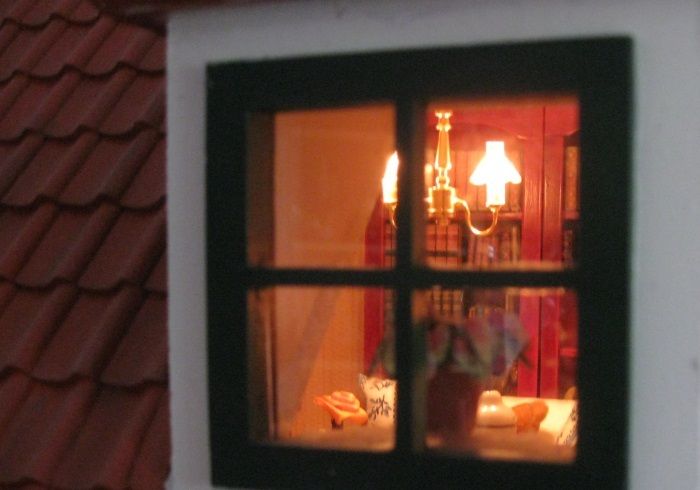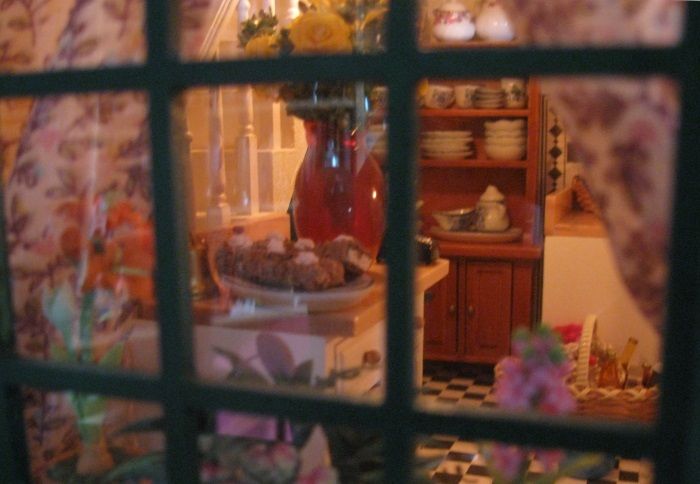 English Summary:
Today we pay a visit to Oma Lene again. She is moving the pots inside, because she realised she has currently not enough time for plantings.
But she has been shopping for lamps lately and found this nice outdoor-lantern. Also a new hanging lamp for the livingroom and one for her davenport.