Unsere beiden Aufpasser Fluse und Abby passen nun auf die Überraschung auf, da ist nichts mit vorher wegnehmen. *g*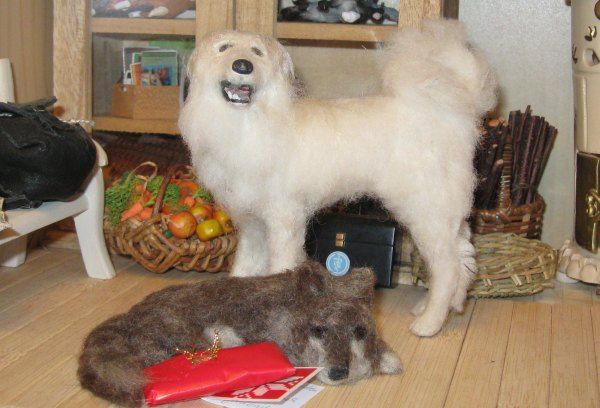 Ja, sie sehen knuddelig aus, aber ihren Job nehmen die Beiden ernst.
English Summary:
I found the perfect guardians for the surprise parcel! Fluse and Abby will let no one take it up - and they are darn serious about their job!
(Fluse means as much as "fluff" or "lint")