Heh, nimm die Zähne von meinem Baum!!!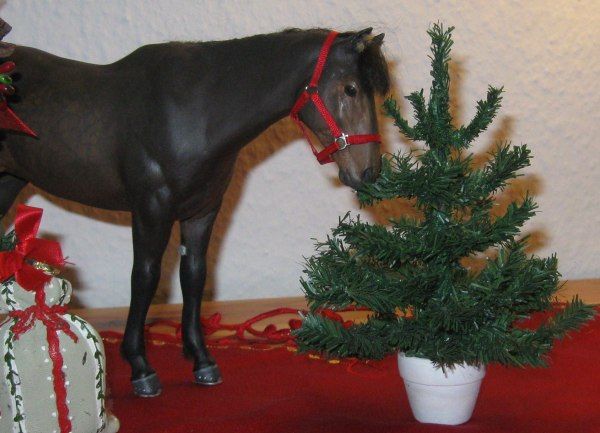 Da bringt man was Baumartiges zustande und es wird gleich angefressen, unglaublich...
Ja, ich habs wirklich geschafft, ich habe meinen allerersten Nadelbaum gebastelt. Er ist nicht perfekt, aber hat richtig Spaß gemacht und wird sicher nicht der letzte Baum bleiben.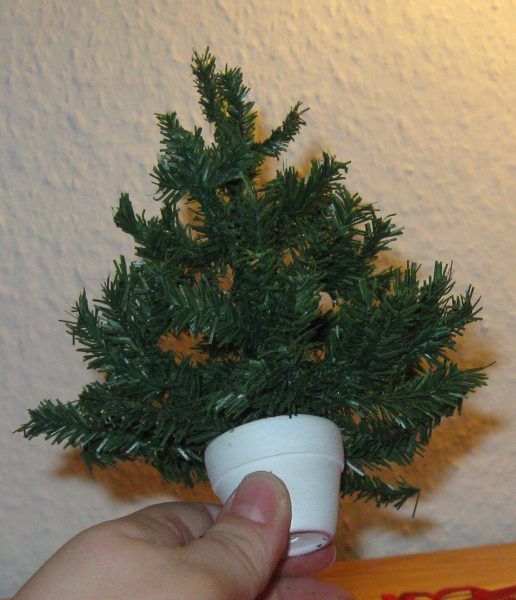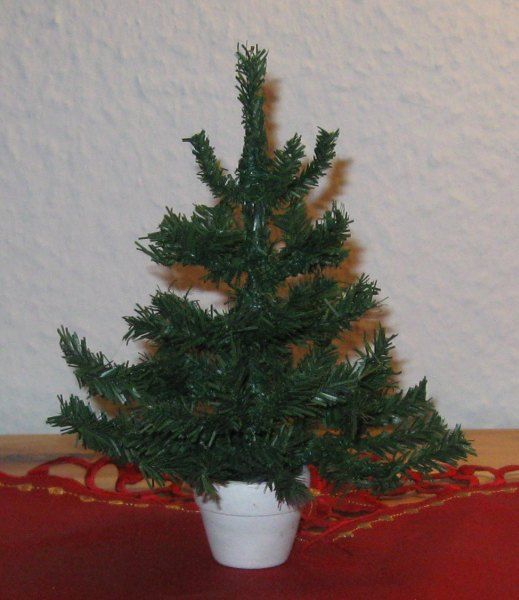 Jetzt muss ich noch schnell Deko basteln und zwar abnehmbare, weil ich den Baum auch in meinem Hoftor-Diorama nutzen möchte wenn kein Winter ist.
English Summary:
Heh, remove your teeth from my tree, yoouu...!!!
Unbelieveable- you have just finished a treeshaped object and already get it eaten, tsssk...
I made it, I finished my first tree! It is not perfect, but I had great fun, learned something while making it and this will not be the last tree ever.
Now I need to make some decorations -removeable ones, because I would like to use the tree all year in diorama-settings.