Sieht ja schon recht gemütlich aus, in der Küche, auch wenn noch einiges fehlt.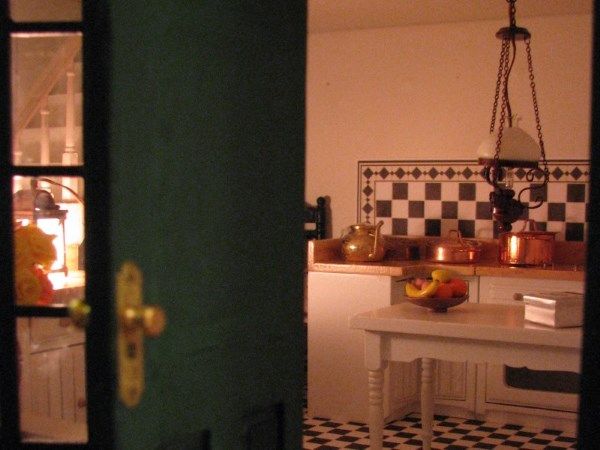 Heute war Basteln angesagt. Was könnte das hier wohl werden?
So ist es vielleicht deutlicher:
Und fertig ist die Abzugshaube. Der Herd wurde auch überarbeitet.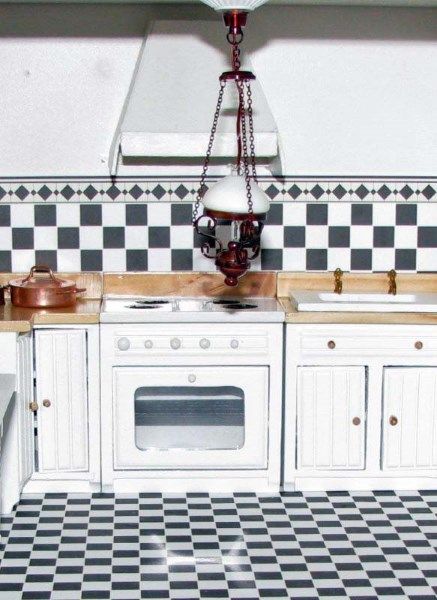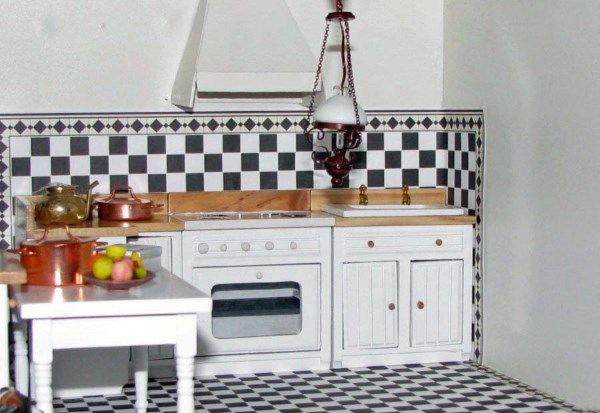 English Summary:
Today is DIY day again and I made a kitchen hood from cardboard for my miniature kitchen. Also, I fixed the issues of the stove.