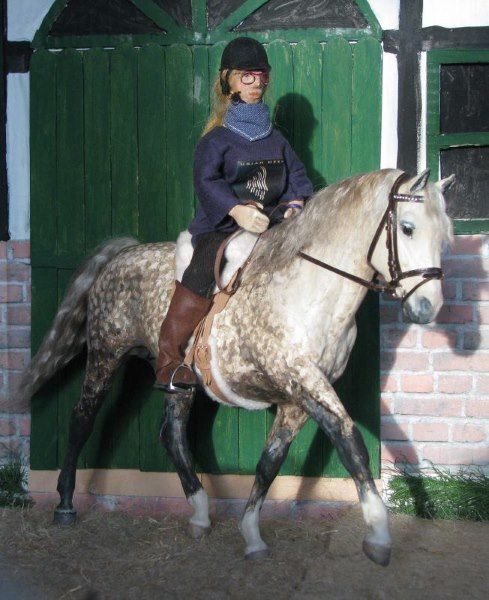 Mini-Maren ist verliebt. *g* In einem Pferdehandel mit der
Lowland Ranch
kam der Hannoveraner
Glücksstern
zu uns. Und der passt zu 300% in meinen Geschmack und meine Herde. ♥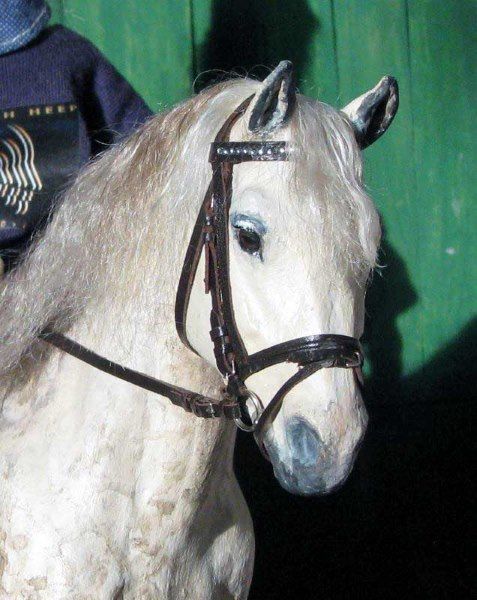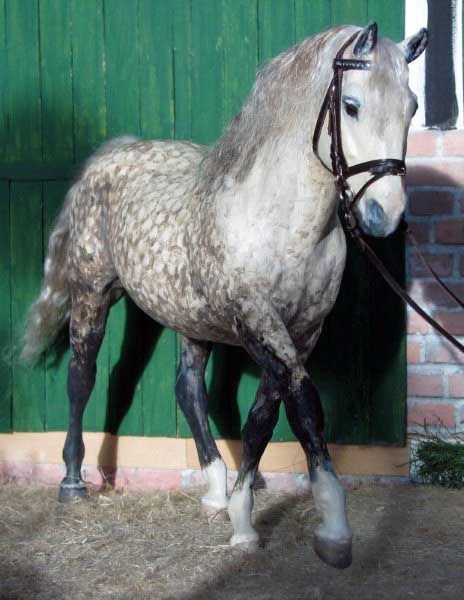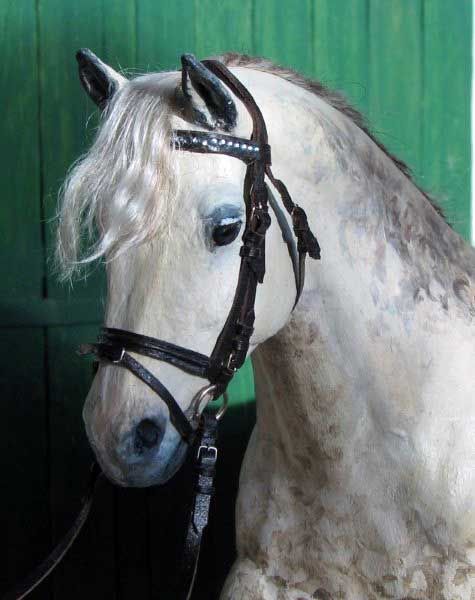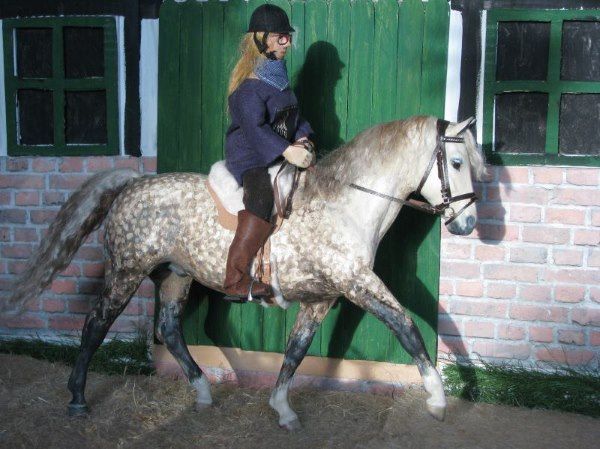 Glückstern (hieß mit Sicherheit früher anders) wurde von Dagmar Jung bemalt und von Barbara Heyer später repariert und gehairt.
English Summary:
Mini-Me is in love. In a trade, we got the Hanoverian Glücksstern(=lucky star) to move to our barn from the
Lowland Ranch
. And he is sort of matching what I love in model horses by 300%, LOL!!
He was orignally remade by Dagmar Jung and later repaired and haired by Barbara Heyer.