Um die Weihnachtszeit hatte unser Stall gleich drei verschiedene Knotenhalfter bekommen, eins kam mit Belisar, eines von Steffi, das ist das Bunte, was im vorigen Post zusehen ist.
Und von Fernando haben wir neben einigen anderen tollen Dingen auch alles was man für Bodenarbeit gut gebrauchen kann bekommen.
Nämlich ein Knotenhalfter mit langem Seil und eine schöne lange Touchiergerte, die bei der Bodenarbeit als Verlängerung des menschlichen Arm dienen kann und dem Pferd mit Hilfe einer leichten Berührung deutlich anzeigt, welchen Körperteil es bewegen soll.
Susanna hat sich nun Abends mal die Zeit genommen, das Ganze mit Glow auszuprobieren. Glows Züchterin macht mit ihren Pferden auch Bodenarbeit, deshalb sollte die Stute die Grundidee der Bodenarbeit schon kennen.
Susanna beginnt mit etwas ganz Ruhigem. Sie streicht mit der Gerte Glows gesamtem Körper ab: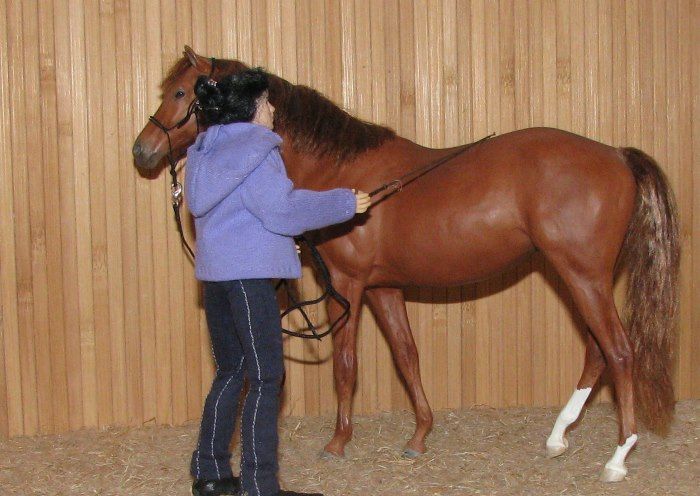 Wie man sieht, ist Glow ganz entspannt, sie entlastet sogar ein Hinterbein.
Als nächstes entfernt sich Susanna ein bißchen von Glow und bewegt ihre Hinterhand mit dem Gertensignal, bis die Stute parallel zur Wand stehen wird.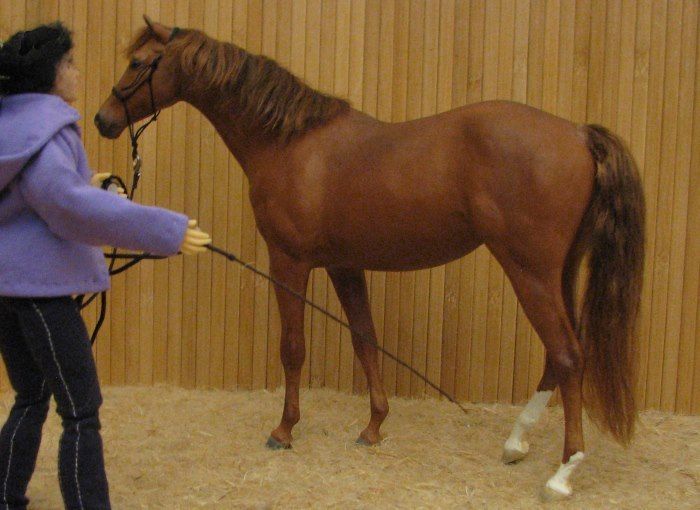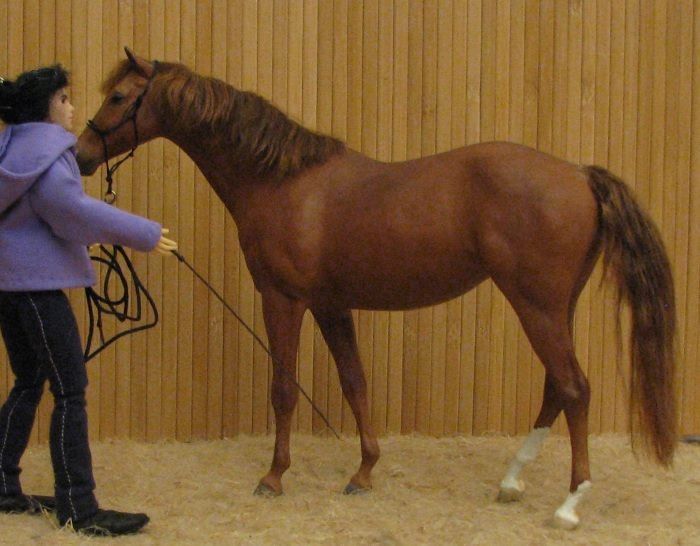 Hier üben sie das entspannte Warten beim Menschen, das Pferd soll nicht zappeln oder weggehen, sondern seine Aufmerksamkeit auf den Menschen gerichtet lassen. Das klappt hier noch nicht ganz so gut. Da hinten ist doch etwas deutlich spannender. *g*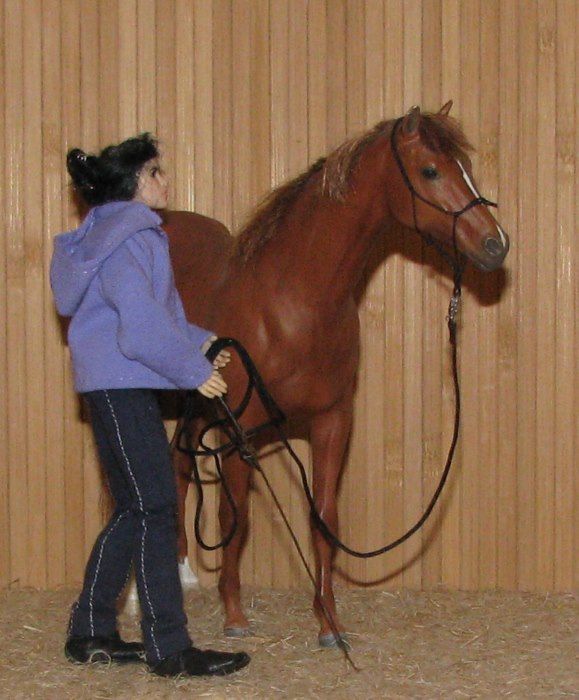 Susanna haben die Übungen viel Spaß gemacht, so dass sie sicher noch öfter mit Glow auf diese Weise arbeiten wird.
English Summary:
Around Christmas, the stable got three rope-halters from three different people, one came with Belisar, one from Steffi (featured in the post below) and from Fernando we got, amongst other wonderful things, everything one might need for working from the ground.
So Susanna wanted to give it a try today.
As a horse she picked Glow, because her breeder does this kind of work with her horses, so it was likely that Glow would already know what was happening.
For a start, Susanna stroked Glow's entire body with the long whip to see her reaction to it and to create a calm atmosphere.
Next, she moved back a little and began to move Glow's hindquarters by signing with the whip only.
After several different lessons, they practised on standing relaxed with the human, without fidgetting or getting distracted. Judging from Glow's focus, this needs a bit more work. *g*
Susanna had fun with her practise, though and likely this will not be the last time she has spent time like this with Glow.