Viel ist dieses Jahr ja nicht passiert, weil ich mich voll den echten Pferden wieder zugewendet habe, für die die Modellpferde doch eher ein Lückenbüßer waren, aber immerhin ein Ross ist fertig geworden.
Auf diesen "Zuchterfolg" sind auch alle mächtig stolz und deshalb zeig ich ihn einfach mal her, den
schönen
Música da Noite
(Musik der Nacht), der nun in Schweden wohnt und sich schon prima eingelebt hat: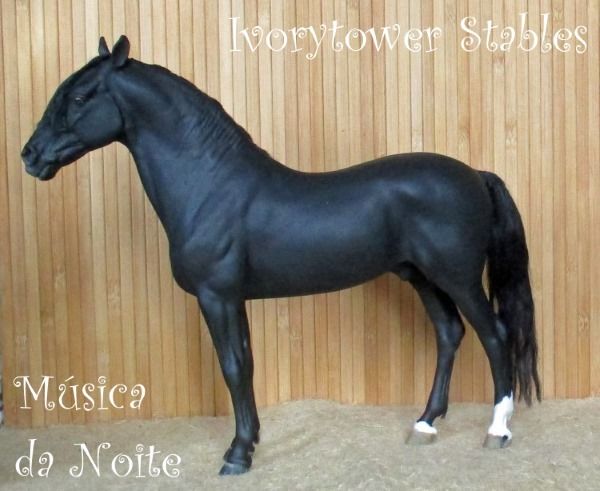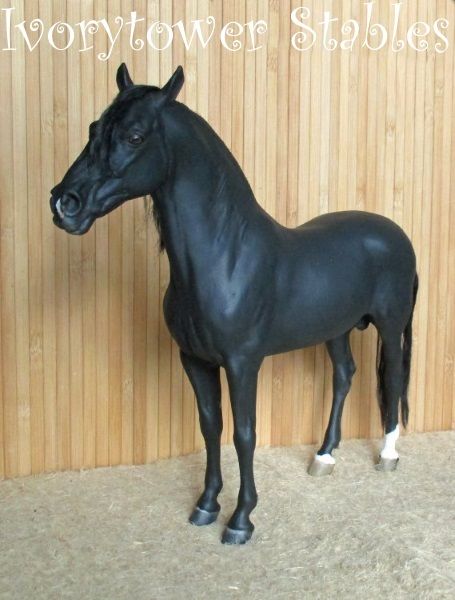 (Aragon von Heike Polster/ bemalt, Nase aufmodelliert, gehairt von mir)
English Summary:
Not much has happened in the small scale world this year, as I have turned my heart fully on the real horses again, for which the model horses served as a temporary replacement, it seems. But at least one horse *has* been finished.
And so we proudly present the latest offspring of the stables, the handsome
Música da Noite
, who is already off in his new forever home in Sweden and liking it there or so I heard. *g*
He's the Aragon resin by Heike Polster, who got some facial resculpting and then paint, hairing and some spirit by me.