...was nicht komplett selber gemacht ist.
Ich hatte die Chance ein Northlight-Wade "Rolling Horse" zu ergattern, sogar hier in Deutschland, ohne teuren Import. Freu mich total, hätte nie gedacht, das es davon noch eine erschwingliche Variante gibt.
Es wird allerdings zum Schimmel verändert werden.Aber hier erstmal ein paar "Vorher" Bilder: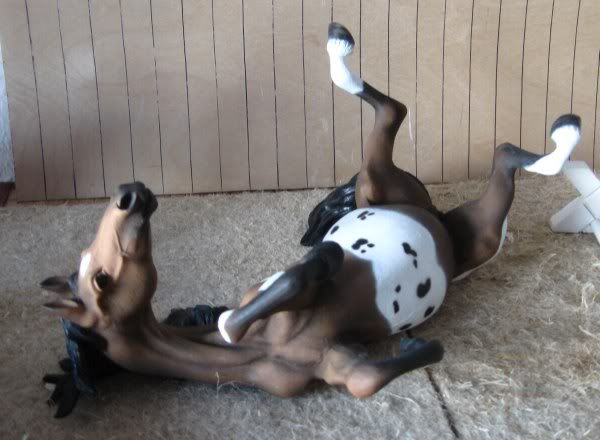 Das Gesicht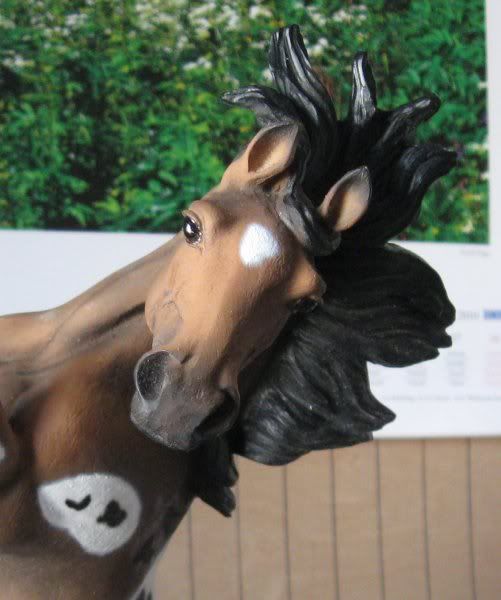 Wie, Du willst mich zur Stute verändern?! Waaahh, bleib weg!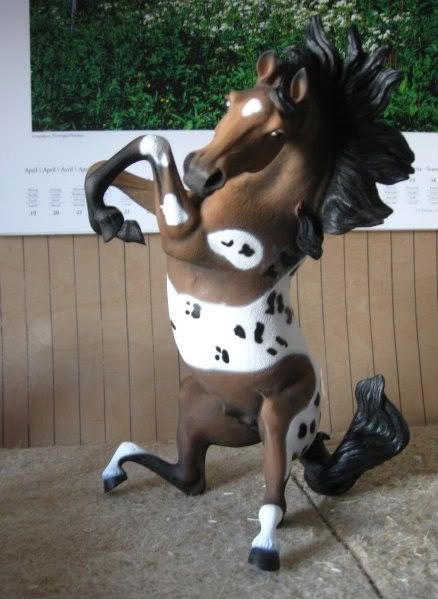 English Summary:
Wheee, I found a Rolling Horse! It is the Wade-Northlight version of it and thusly not insanely expensive. I was also lucky to find it on sale here in Germany, no expensive shipping costs added, then.
It will be remade into a gray mare, but here are already some "before" pictures, just because I am so happy to have it