Hier sieht man nun vielleicht warum dieses Modell so schön ist- die grottenschlechte Of-Bemalung ist hier schonmal weiß grundiert: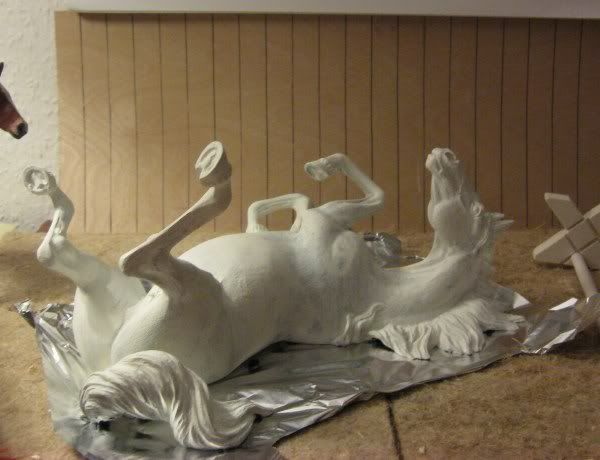 Und hier in zwei verschiedenen Stadien des "ergrauens":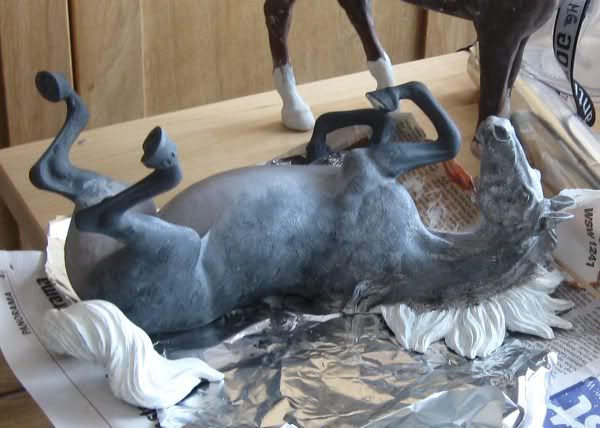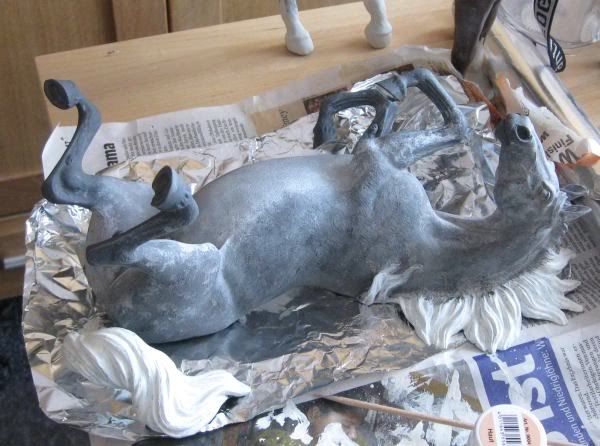 Die Beine im Hintergrund gehören Fiete, der nun von seinen Blessuren geheilt ist und nur nochmal geschliffen werden muss, dann kann er Fell und Langhaar wiederbekommen.
English Summary:
After hiding the absolutely awful OF-Paint under some white basecoat, it becomes more obvious how beautiful this model horse is.
She was been smoothed after and I have now started to paint her. She will be a soft gray when done. Piccies above show inprogress states.
The legs in the background belong to Fiete, who is finally cured of his ailments (lifting Apoxie) and only needs some sanding before he can be restored into his old, cute self.