Am Mittwoch kam unsere Gralskönigin vom Anpassen beim Sattler zusammen mit dem neuen Zubehör wieder zurück.
Sie hatte eine neue Trense bekommen: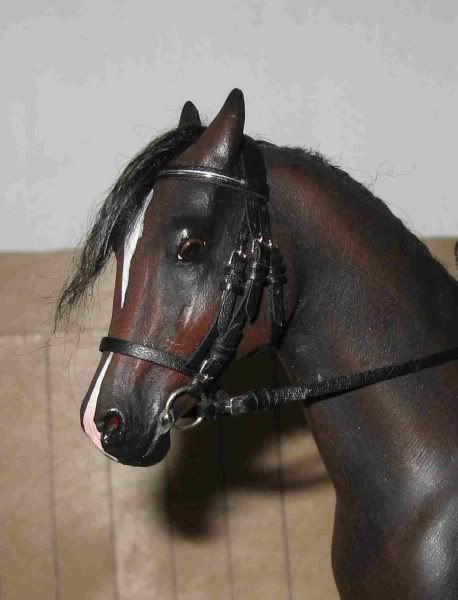 Oma Lene freute sich, als sie sie in der Halle ritt, denn mit dem gut passenden Zaum war sie gleich viel rittiger: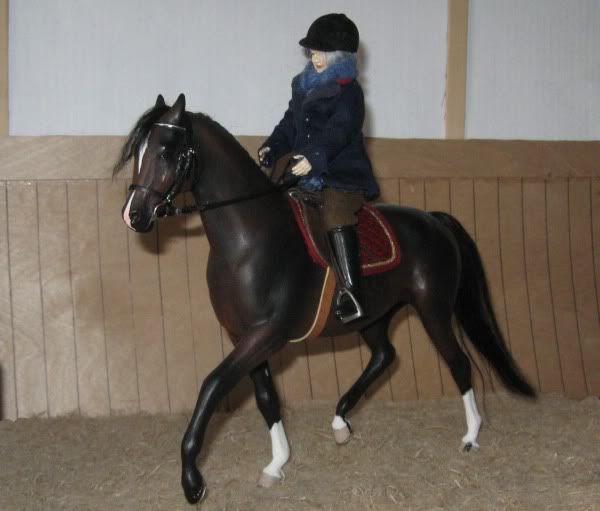 Außerdem gab es eine Trense für Alarich: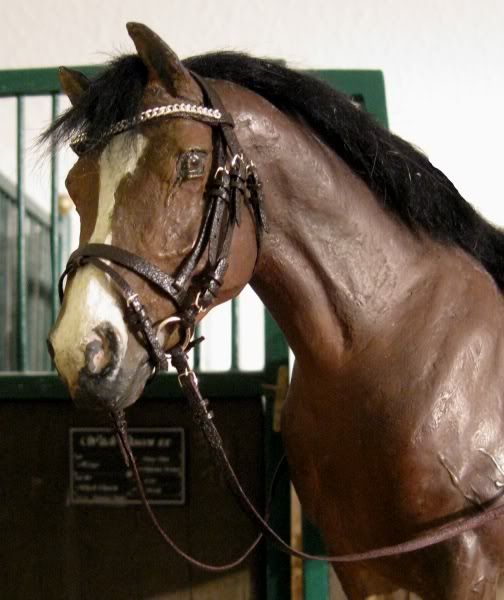 Hier das Bild im Ganzen, weil es mir so gut gefällt: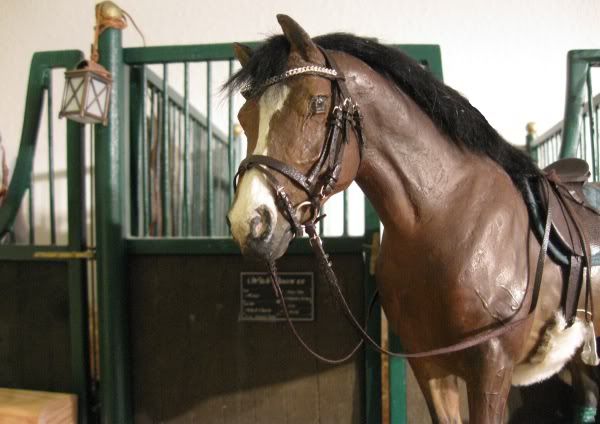 Und Libelle bekam "ihre" Trense- ein Nachbau der richtigen Trense, die sie hatte- nur der "Goldstreifen" ist anders, aber das sah so schön aus damit...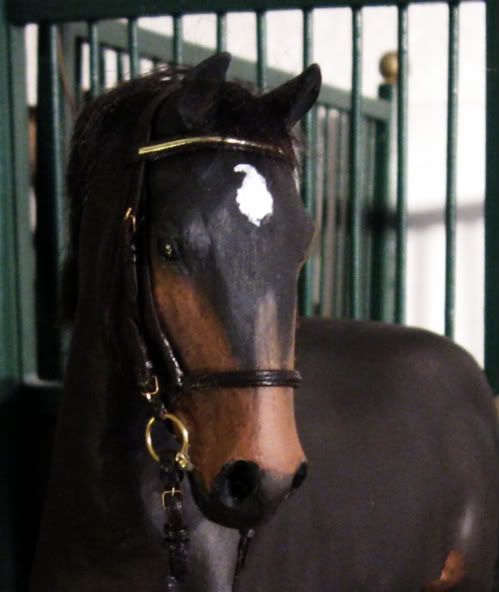 Und dann bekamen wir noch einen neuen Dressur-Sattel, der speziell auch unseren großen Pferden gut passen sollte (und das auch tut!):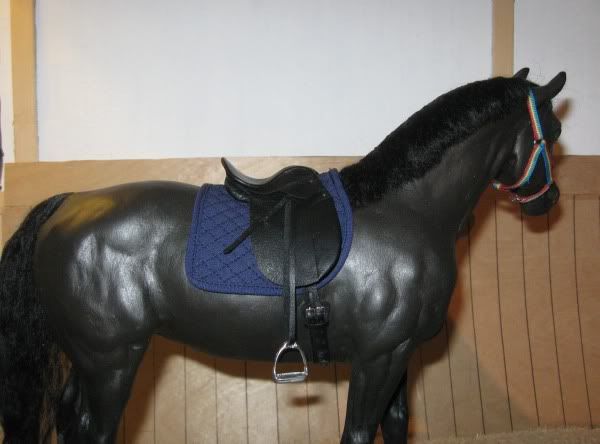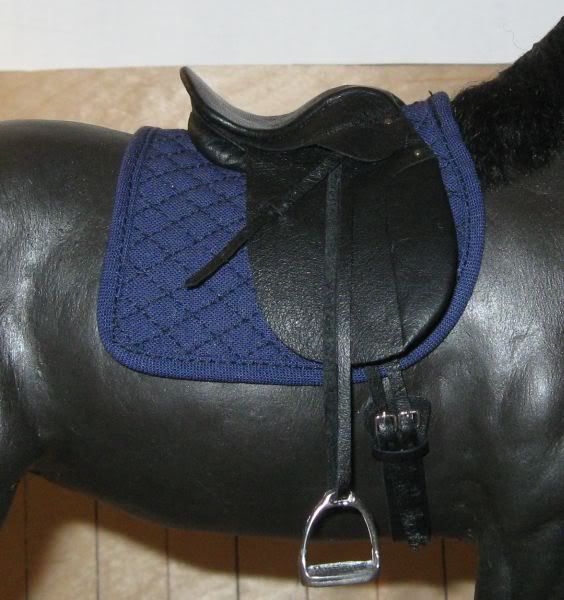 Das wunderbare Zubhör stammt von Steffi Honrath aus der
Sattlerei Gut Goldbach
und wie immer hat sie sich selbst übertroffen.
English Summary:
On Wednesday our mare Gralskönigin returned from the saddlery where she got a new bridle.
She brought with her the other custom ordered tack pictured above and I was more than delighted when unpacking the great little works. I totally love my new tack pieces. They were crafted by Steffi Honrath
Sattlerei Gut Goldbach
.