Jedes Jahr im Frühling schaue ich mir meinen alten Custs besonders genau an, um zu sehen ob sich im Winter Spannungsrisse oder andere Probleme entwickelt haben, die man beheben muss.
Dieses Mal nahm ich mir Fleur vor - und entdeckte Risse am modellierten Behang an den Beinen.
Das hier ist "Fleur de Givre" (Eisblume), ein älteres Cust, Remaker ist mir unbekannt: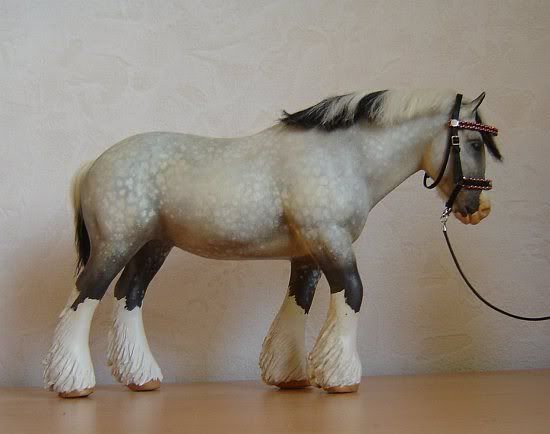 Ich fand es schon immer unstimmig, dass sie gehairt ist, aber der Behang an den Beinen modelliert wurde.
Als ich vorsichtig eine Skalpell-Klinge unter den ersten Riss hakte, erlebte ich eine Überraschung- der vermutlich aus Efaplast bestehende Beinbehang ließ sich ablösen wie ein Gipsverband.
Hier mal an den Vorderbeinen zusehen: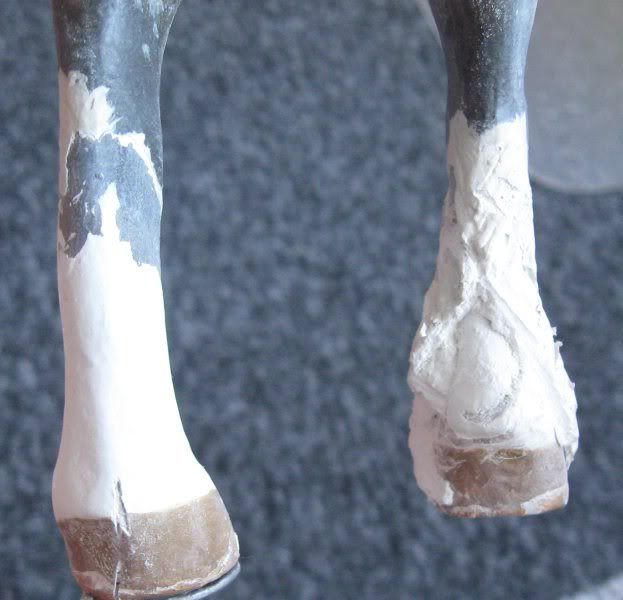 So sah das dann aus: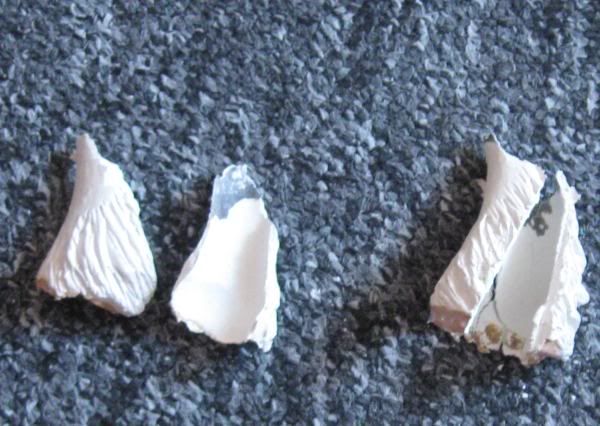 Alle Viere freigelegt: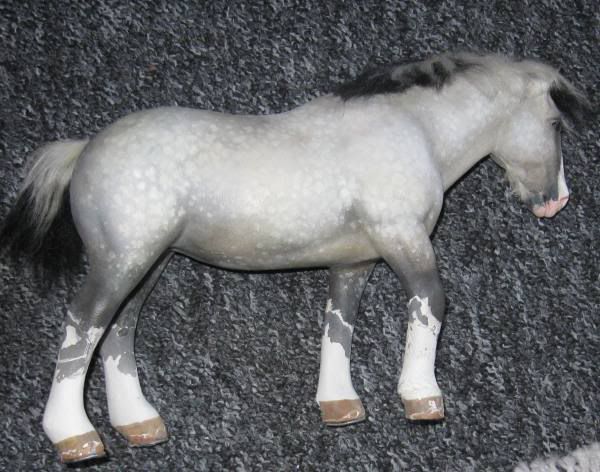 Und dann, an einem Vorderbein, der Beweis- da sind noch Haare dran: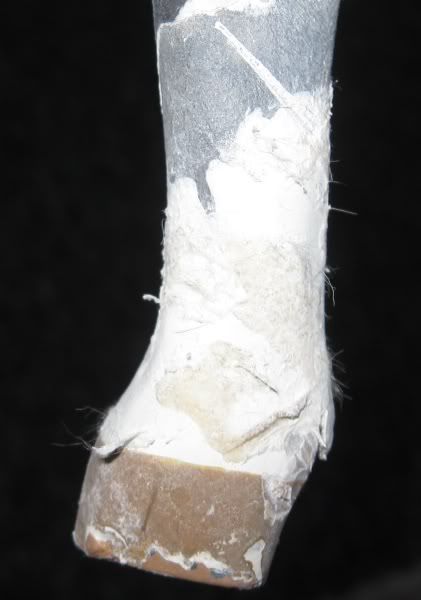 Fleur war also mal komplett gehairt! Und das wird sie bald auch wieder sein.
Zunächst arbeite ich ihre Beine aber ein bißchen aus, denn dann fällt das Haar nachher realistischer.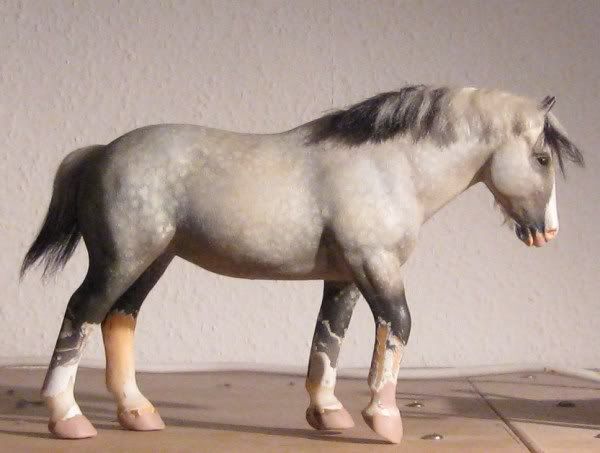 Fortsetzung folgt!
English Summary:
Fleur's surprise!
Pictured you see "Fleur de Givre" ("Iceflower"), an older remake, who created her I do not know, the lady I got her from some years ago also didn't know her maker.
Recently, when I did my spring check up on my vintage customs, I found she had cracks on the sculpted feathers on her legs.
I had always wondered already, why somebody would sculpt feathers on a haired horse or, the other way round, would not also replace the hair with sculpted mane and tail.
I took a sharp knife and prodded one of the cracks- it ran down and I could fold the sculpted mass back as if it was a medical cast cut open! So I went over all four legs and had the sculpted stuff pried loose within minutes. And one one frontleg, I found rests of hairs - my proof that she has once been fully haired. And soon she will be again, I just need to finish detailing and prepping her lower legs and then I will give her mohair feathers.
To be continued!