Nachdem ich viel zu tun hatte, dann krank war und wieder einiges um die Ohren hatte, haben sich hier so einige Bilder angesammelt, die nun nach und nach in den nächsten Einträgen auftauchen werden.
Fangen wir mal an- von Diana habe ich diese Zwei zum Geburtstag bekommen.
Eselchen "Grisu":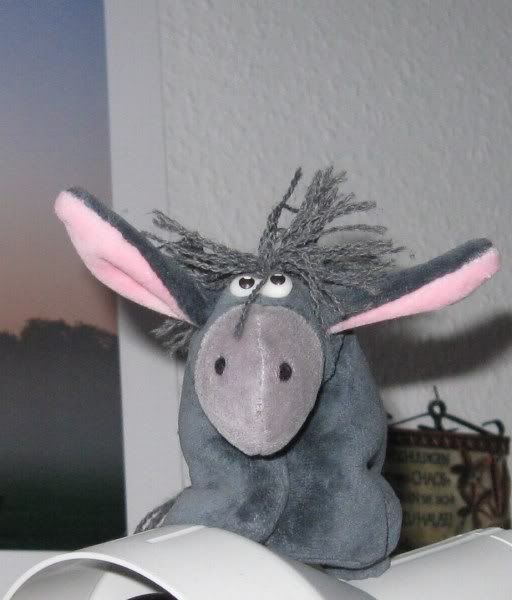 Und Friesenhengst Prins: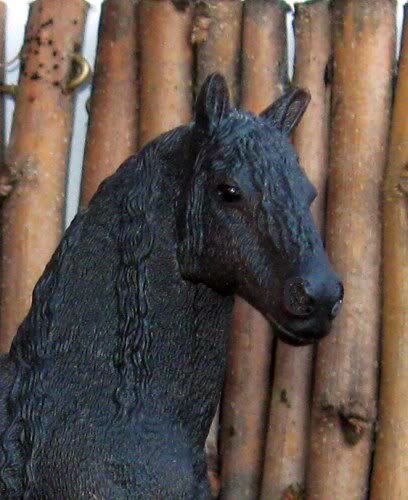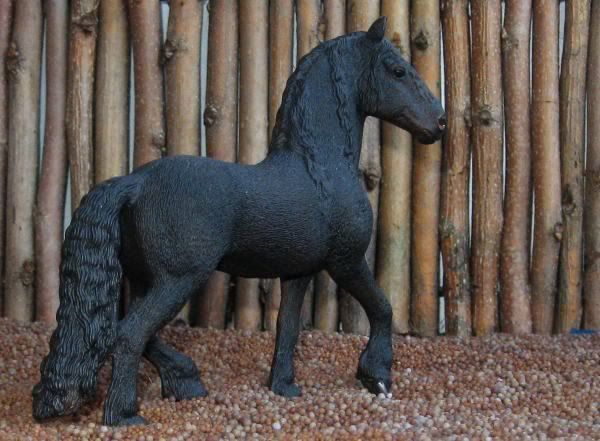 Er hat sich auch gleich mit Shorty angefreundet.
Demnächst geht es dann weiter mit
Percy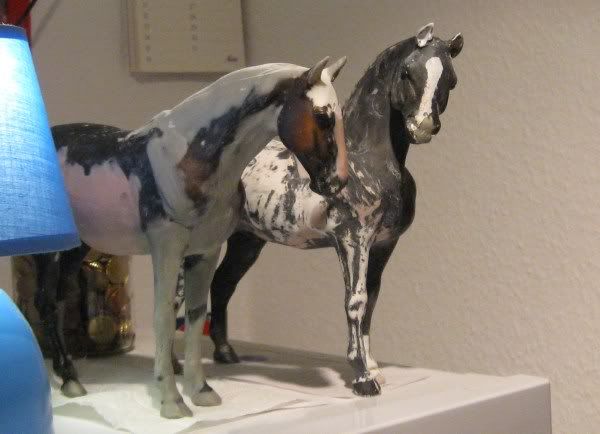 Hyacinth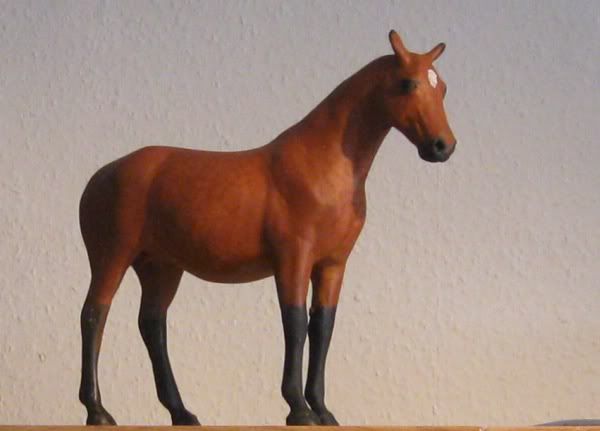 Und Fleur- die eine Überraschung für mich hatte. *g*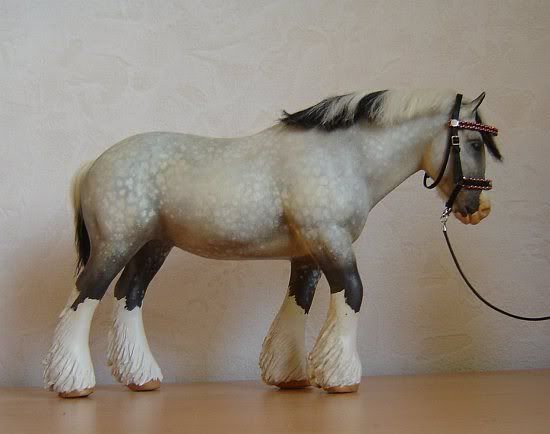 English summary:
Back after long absence! I had much to do at first, then got sick, but now I am back to posting and soon commenting, too.
But boy I have lots of piccies and posts to write, kinda a backlog. They will come up the next days.
I start here with two cute birthday pressies that I got from Diana, the little donkey "Grisu" and the Schleich Friesian "Prins". Prins immediately made friends with his new companion "Shorty".
New posts and piccies are coming about Percy, Hyacinth and... Fleur, who had a surprise in store for me, LOL!!