Komm, während wir auf die Bescherung warten, spazieren wir durch die Straßen und schauen uns die erleuchteten Fenster an.
Come, while we wait for the giving of gifts, we take stroll through the street and look at all the houses with their warm and welcoming glow.
Und auch mal durchs Fenster, oh da gibt es einen geschmückten Baum.
And we peek into windows, too- oh, there is a Christmas tree in there!
Das ist ja Oma Lenes Haus!
Oh, that's granny Lene's house!
Und da steht sie auch am Fenster und schaut. Hat sie etwas gehört?
And there she is at the window- did she hear something?
Ja, den Schlitten, der hier gerade vorfährt.
Yes, the sleigh that is just now pulling up in front of the house.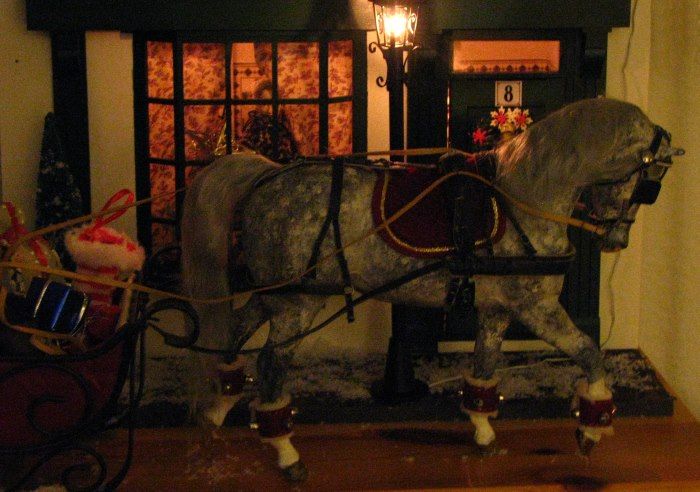 Schnell kommt sie an die Tür, freut sich und läutet ihre Handglocke, denn sie weiß, dass alle am liebsten sofort zum Tannenbaum möchten...
Quickly she opens her door and rings the bell merrily, knowing full well that everybody is most anticipant to see the tree and the presents beneath it. *g*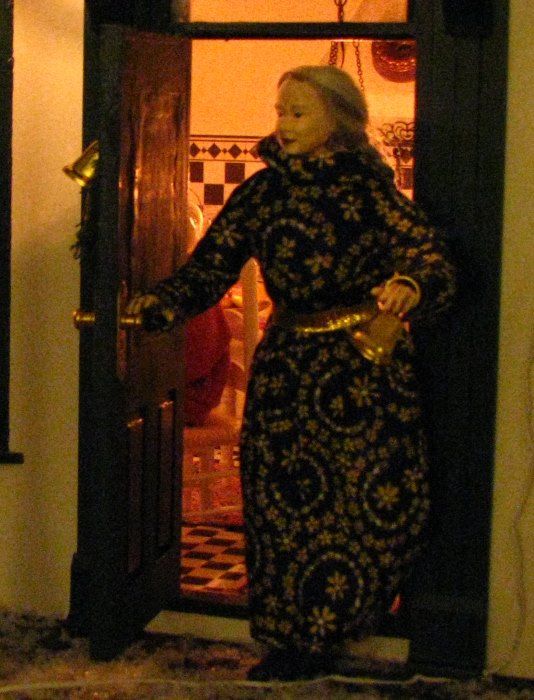 Und so festlich sieht es im Wohnzimmer aus. Alles ist bereit für die Bescherung.
And this is the livingroom in all its seasonal glory as it waits for the guests. Everything is set and very cosy.