Für jemanden der gerade mit Hilfe von Säge und Feile zurechtgestutzt wurde, sieht er ja ganz gut gelaunt aus...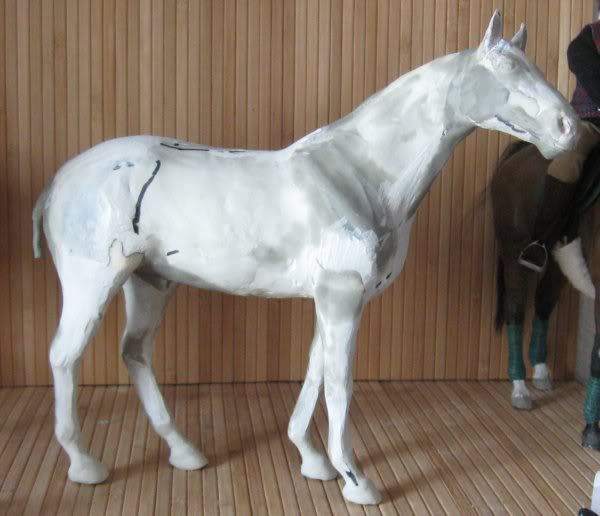 Und nach dem Abtragen diversen Materials wiegt der Gute immer noch 680g! Und einige Stellen werden noch wieder aufmodelliert werden müssen. Noch so ein kleiner Brocken.
English Summary:
Loewenherz afer being "cut to shape" with the bigger tools. He now needs a basic sanding, then resculpting in some areas and more little details. Even after removing a lot of material in places, he is still weighing 680g!