Das ist
Blackberry Cordial
(
Grailblazer xx
x
Feuervogel
)eine Stute aus unserer Zucht: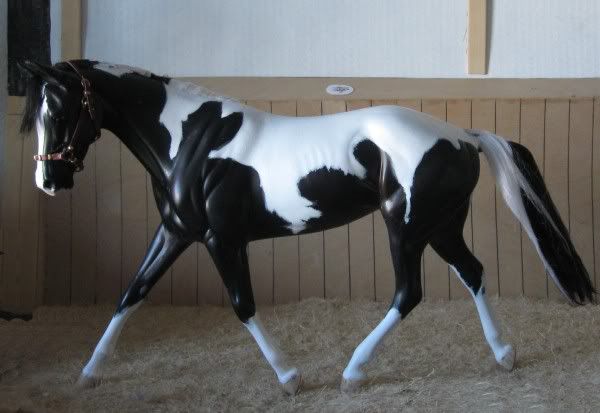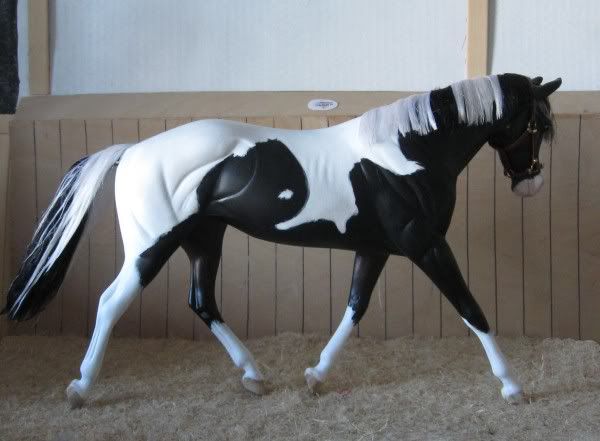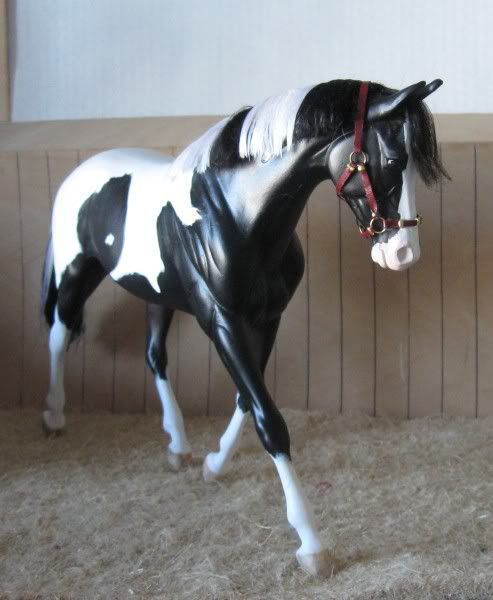 Ich habe sie aus der Breyer Stapless verändert (tatsächlich nur bemalt und gehäirt, es geschehen noch Zeichen und Wunder *g*)- und sie war ein Geburtstagsgeschenk für Vile. :o)
Und dann ist da noch
Herbstnebel
. Den schenke ich mir selber zu Weihnachten, aber ein Portrait gibt es schon mal: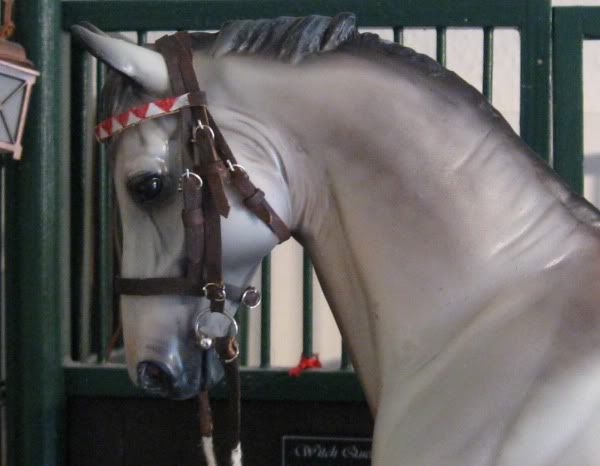 (Trense ist von mir gemacht.)
English Summary:
The piebald mare shown above has the pretty name "Blackberry Cordial" and was remade by me from a Breyer Strapless mold. She is "just" an rh, am most surprised about that myself, LOL!!
She was a birthday pressie for Vile, who also chose her new name. :o)
Herbstnebel is my Christmas pressie by myself, LOL!!, which is why I am just showing a little portray, but I couldn't resist to do this at least... *g*