...ich kann gar nicht mehr sagen wie oft ich dieses arme Fohlen schon zersägt, umgebogen und wieder zusammengefügt habe, aber nun habe ich anscheinend endlich die Pose mit der wir beide leben können. *g*
So bleibt es nun und nun gehts ans Korrigieren und Ausarbeiten der Anatomie. Lustigerweise ist diese Pose nun fast wieder die Ausgangsstellung - hätte ich da mal mehr Ausdauer gehabt... Auf der anderen Seite habe ich bei den Aktionen, die ich mit dem Fohlen angestellt habe, eine Menge gelernt, darum will ich mich gar nicht so doll beschweren.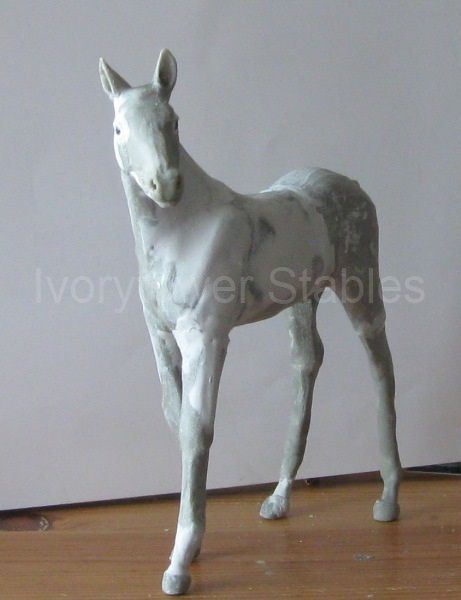 English Summary:
Finally! I can hardly count anymore how often I took this poor foal apart and pieced it together again in its creation process. But now finally I have found a pose which suits both me and the foal.
So I will now fix up the flaws and add what's missing from here. Funnily, this is almost the pose this critter started with - maybe I should have been just a bit more persistent back then. On the other hand, I learned a lot in the process, so no true complaints from me, here.