Heute wollte ich mal wieder was Kleineres basteln und habe mich darum mal wieder mit meinem Halfterprojekt beschäftigt- irgendwann soll nämlich jedes Pferd mal sein eigenes Halfter haben. Deshalb bekommt jedes neue Pferd möglichst sofort eins und die anderen werden immer mal wenn ich Lust habe abgearbeitet.
Angefangen habe ich damit, das Halfter von Adamant mit Kontrasten aufzupeppen, so ganz in Dunkelblau verschwand es fast an seinem Kopf. So sieht es jetzt aus: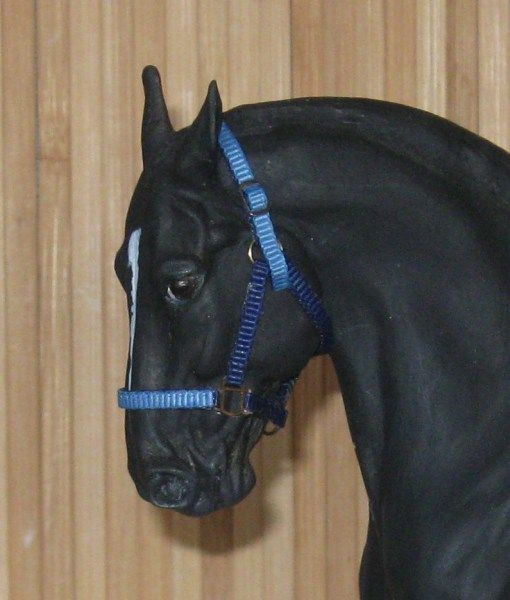 Réalta Thuaidh hat ein Halfter passend zu seiner Decke bekommen: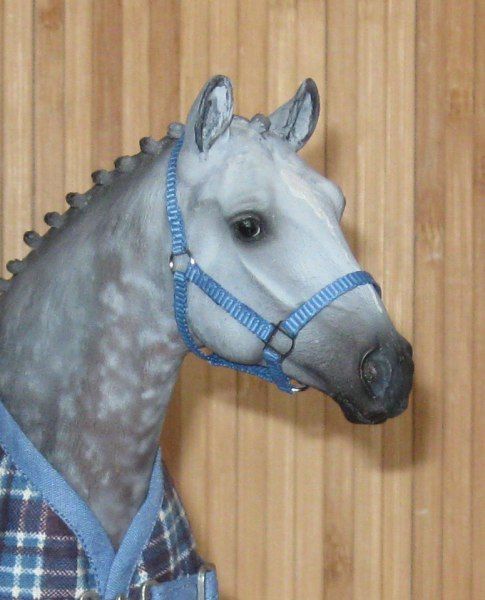 Genauso wie Herbstnebel-
der hatte ja eigentlich schon eins
, aber das stand dann Gewitter irgendwie noch besser als ihm, so dass nun Gewitter das rotgrundige Halfter behält und Herbstnebel nun dieses hier bekommt: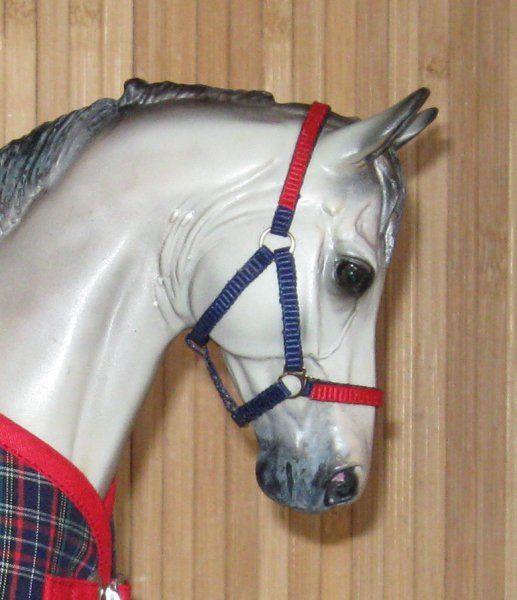 Und dann war noch was von dem Blau übrig - Blau gefällt mir an Schimmeln ja immer ganz besonders gut, also hat Décision du Moment nun ein zweifarbiges blaues Halfter bekommen: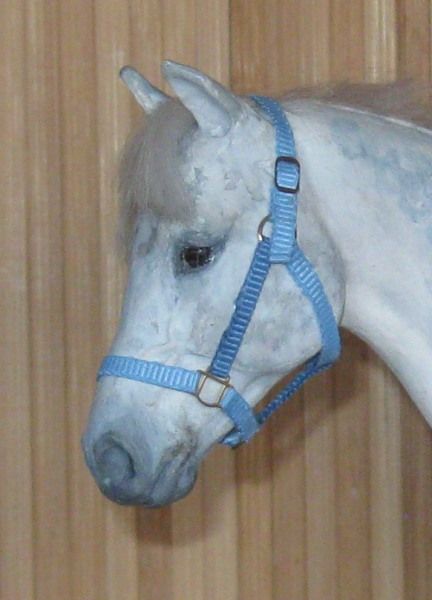 English Summary:
Today I felt like doing some smaller do it yourself project and remembered that I still plan to have a halter for every horse in my possession one day. Due to this big plan, every new arrival gets a halter made right away and the others get supplied when there is some time left here and there.
I started with applying some colour contrast to Adamant's halter, because his black face practically eats up the dark blue halter. Some brighter blue contrast added and it looks much better.
Réalta Thuaidh got a blue halter that matches the colour of his blanket, as well as Herbstnebel. The latter
already had a new halter, as posted here,
but it turned out to look way better on Gewitter, so Gewitter got to keep it and Herbstnebel did get a new one today.
Since there was some blue left, Décision du Moment finally got a halter of his own, too, made from two different hues of lighter blue.