Das Modell und ich haben uns auf eine Pose geeinigt. *g* Auf den folgenden Bildern ist alles schonmal provisorisch befestigt.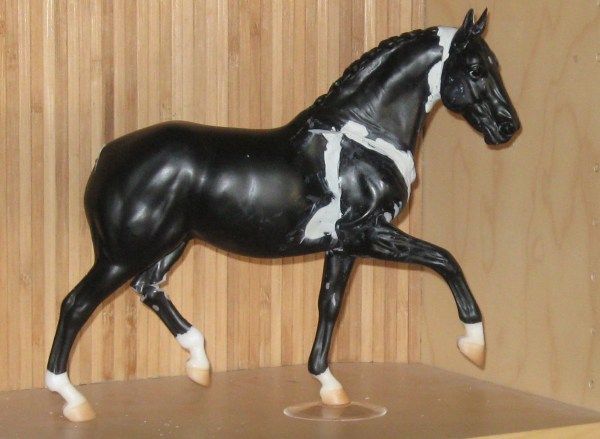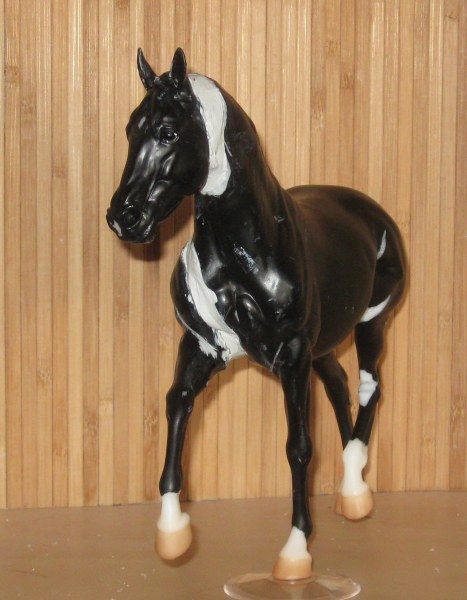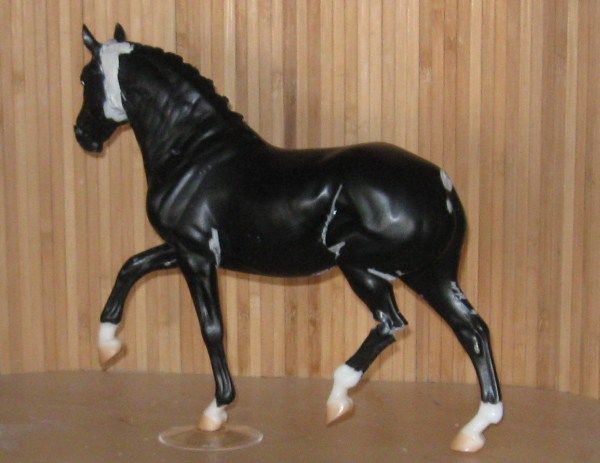 Ich kann ihn mir schon prima dabei vorstellen, wie er am Weidezaun entlang trabt, um seine Nachbarn zu beeindrucken, in der Herde läuft oder am langen Zügel beim Ausritt in der Gegend herumguckt.
Jetzt gehts ans Löcher stopfen und Schleifen, dann an die Details.
English summary:
The horse and me have settled for a pose, yay!
I can already envision him trotting along the pasture fence, trying to impress his neighbours, running in the herd or enjoying the surroundings while ridden with longer reins.
Now it is time to fill in all the kraters, sand and start on detailing.