Gestern kam eine Lieferung aus der Gärtnerei von Fernando (MPV-Forum), die mir hilft meine hungrige Herde in Schach zu halten.
Viele leckere Karotten waren in dem Brief:
Und ein elegantes Halfter, das, wie sich herausstellte, unserer frechen Aerlind prima passt: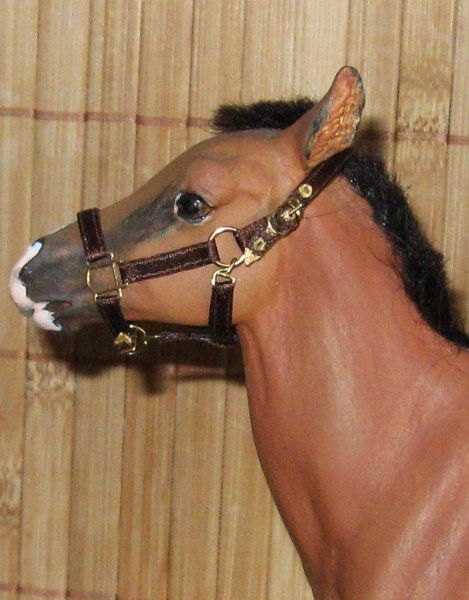 Halfter anprobieren ist doof! Und ab durch die Mitte...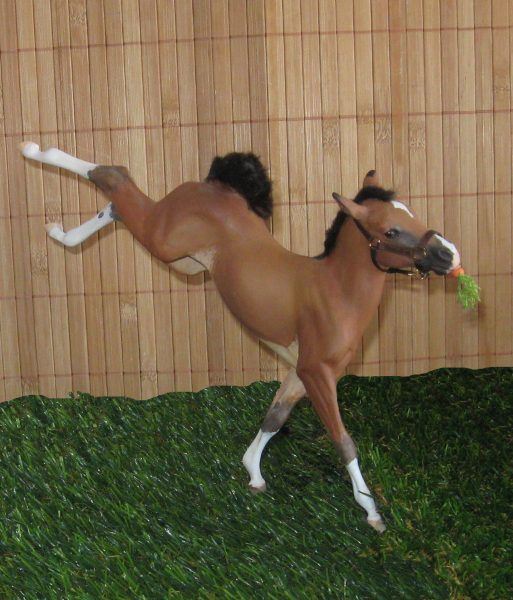 Inzwischen hatte Rosalie die unbewachte Möhrentüte gefunden: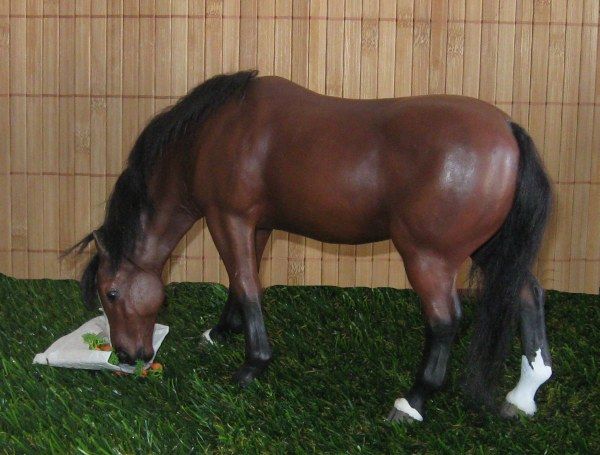 Und dieser Kleine hier kommt von meiner Arbeitskollegin Elisabeth- da ich nach dem Umzug nun mehr Platz habe, kann ein Pferd mehr ja nicht schaden. *g* Ich habe mich jedenfalls sehr gefreut und werde mir noch einen passenden Namen ausdenken. :)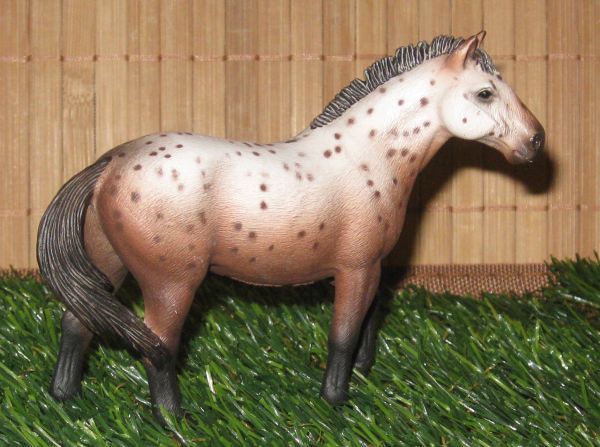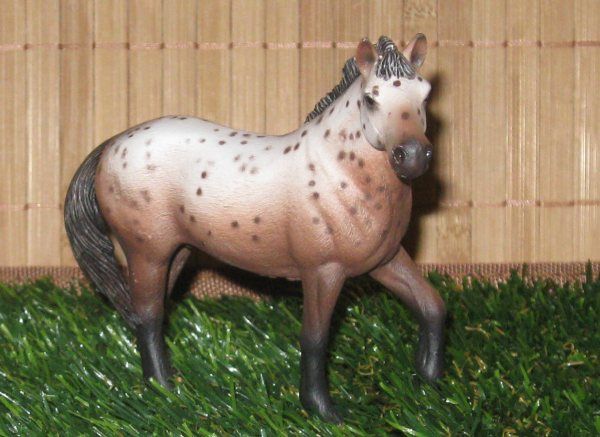 English Summary:
Yesterday, a delivery of carrots reached me, they are from Fernando's (MPV-Forum) garden and will help to keep my hungry horses at bay. *g*
The letter also brought an elegant halter, that fits naughty Aerlind very well.
Shortly after, the filly did not feel like testing halters anymore and did what she does best. *g*
In the meantime, Rosalie found the unsupervised package of carrots...
And then we have this spotty little fellow- he is a gift from my colleague Elisabeth- she said that since I have now more room, a horse more would totally be in order, LOL!!
I was very delighted and shall think of an appropriate name. :)