Heute, am ersten Weihnachtstag, wurden nicht alle Pferde geritten, aber natürlich durften sie nach draußen, hier ein paar davon:
Der alte Herr ist den ganzen Tag draußen geblieben, daher haben wir ihn lieber eingedeckt.
Witchy sah aus als würde sie sich alleine langeweilen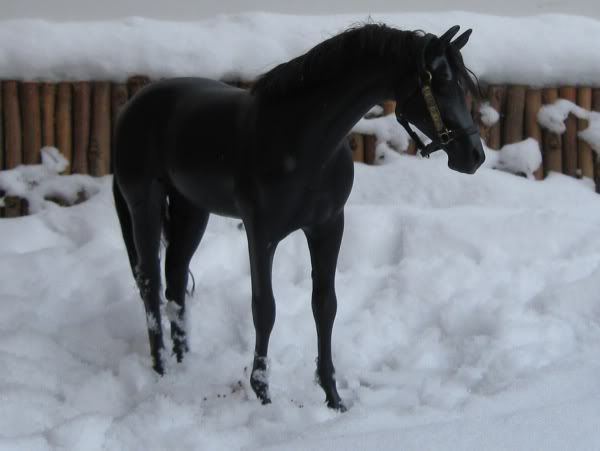 ...deshalb haben wir Sea Star dazu gestellt, aber die wollte auch nicht spielen, die hat sich die ganze Zeit ausgiebig gewälzt...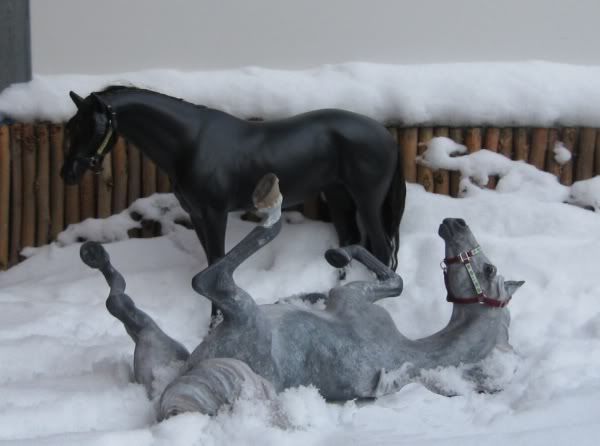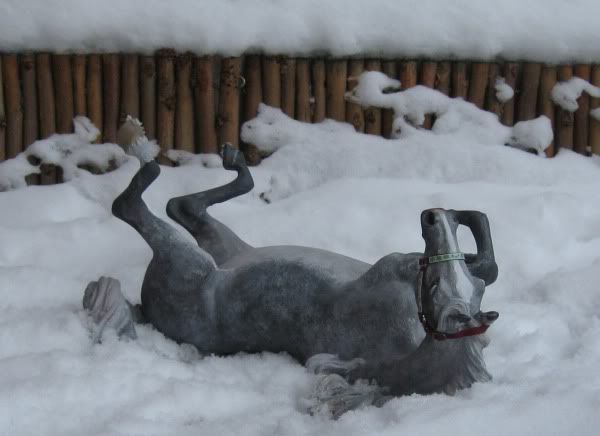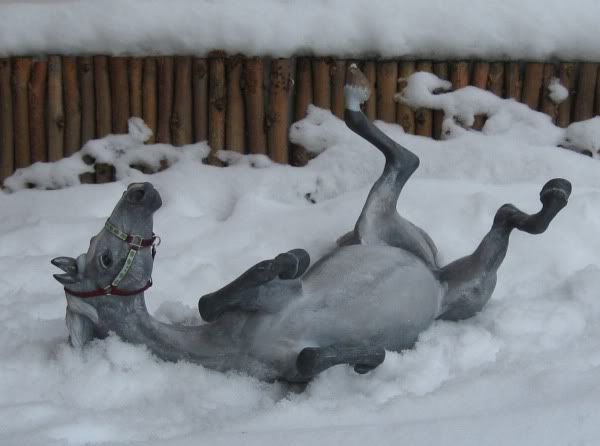 Carl ist ja hart im Nehmen, das kennt ihr ja schon- deshalb hat er sich am Mittag auch nochmal kurz auf eine Tiefschnee-Runde begeben: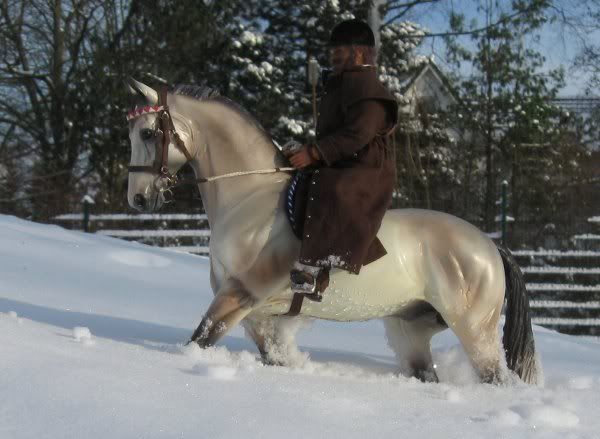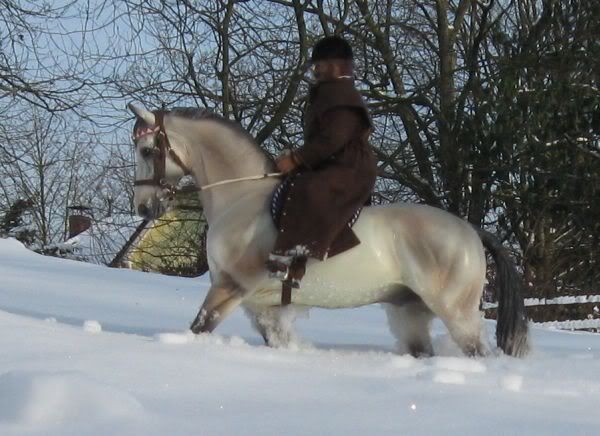 Aber er hat dann doch ziemlich schnell gefroren und ist lieber wieder zurück. Im Reiterstübchen fand dann mit den Leuten, die heute da waren, eine kleine Feier am Ofen statt.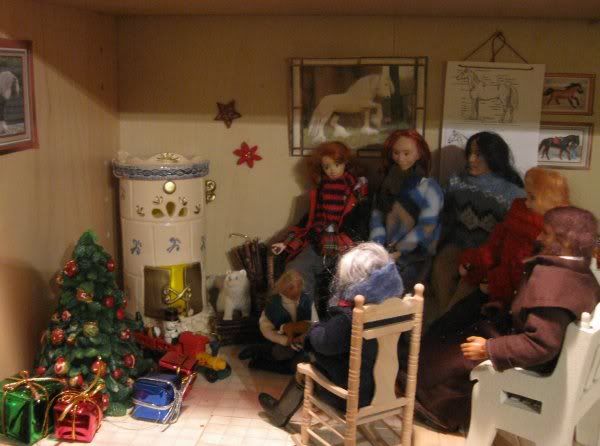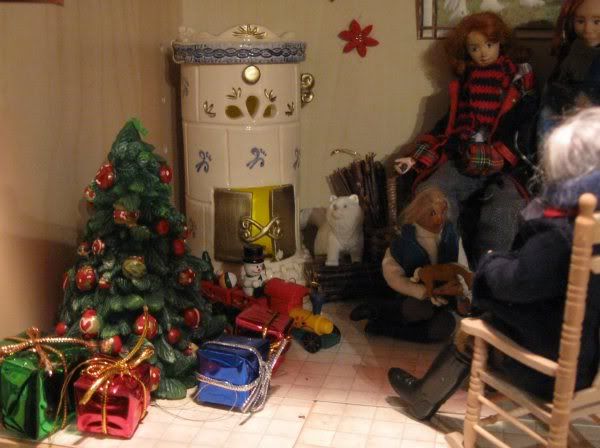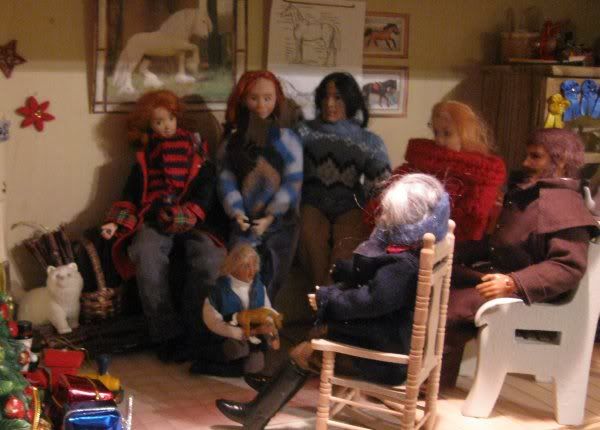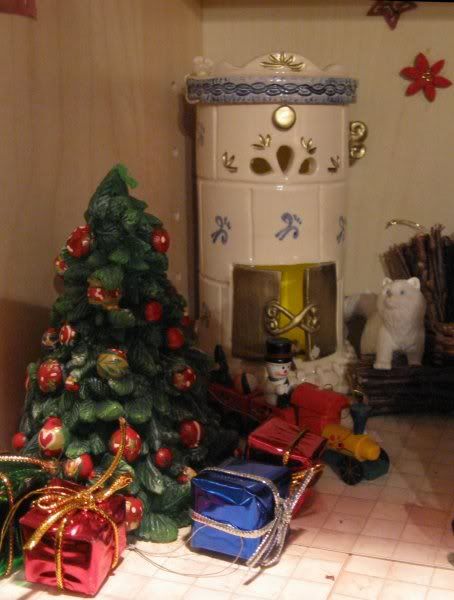 Frohe Weihnachten!
English Summary:
Today, on Christmas Day, most of the horses were just turned out. Here are a few of them. Alarich wears a blanket since he's an aged horse and not likely to come back in on his own.
Witch Queen seemed bored alone on the snow, so we let out Sea Star, too, but she really did not want to play, but roll, roll, roll in that nice snow.
Carl rode a small round around midday, but was soon freezing very much and turning back.
In the little meeting room at the stable, those who where visiting today settled around the warm oven in a mini stable-Christmas.
Merry Christmas to you!