Letzten Montag holten wir
Rimfrost
vom Hof der Spedition ab. Er ist ein Vollblüter, den wir als Teiltausch beim Verkauf eines unserer Fohlen bekommen haben.
Heute haben wir ihn aus der Quarantäne entlassen und Carl holt ihn 'rüber in den Hengststall, leise grummelnd dass er wirklich den Hof hätte räumen sollen. *g*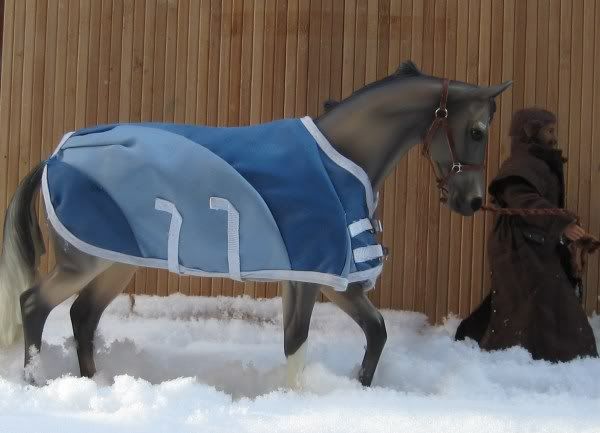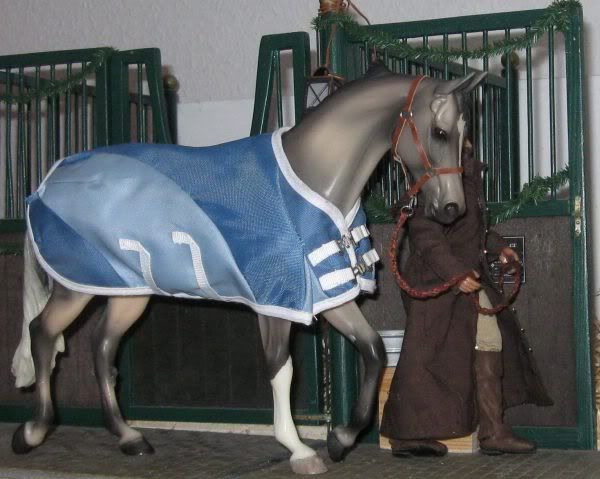 Decke ab und erstmal in die Box. In den Auslauf kann er ohne Gewöhnung an die kalten Temperaturen noch nicht, da er aus einer reinen Boxenhaltung kommt.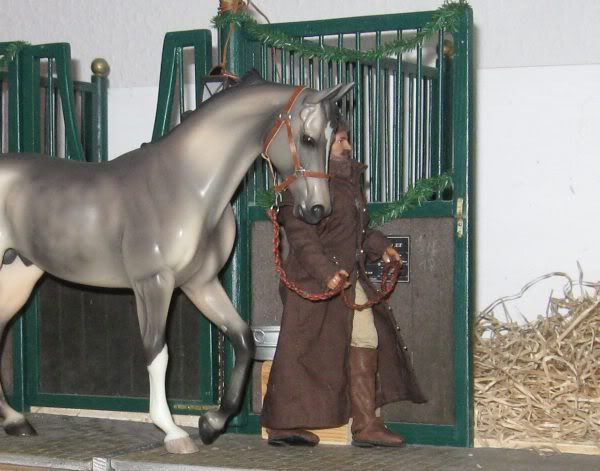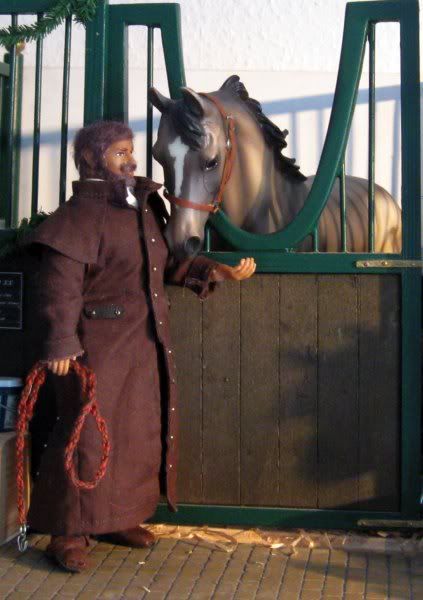 Rimfrost ist sechs Jahre alt und bisher auf der Rennbahn gewesen. Da er aber so riesig geworden ist und sich lange im Wachstum befand, ist er nicht viele Rennen gelaufen.
Durch seine Vorgeschichte kennt er Sattel und Reiter und wird nun das Reitpferde-ABC nachlernen. Sieht ja schon recht gefällig unter dem Sattel aus.
Rimfrost und Herbstnebel auf dem Weg zum Reitplatz: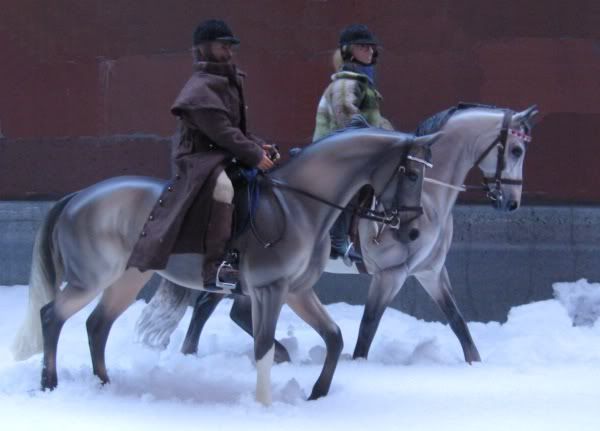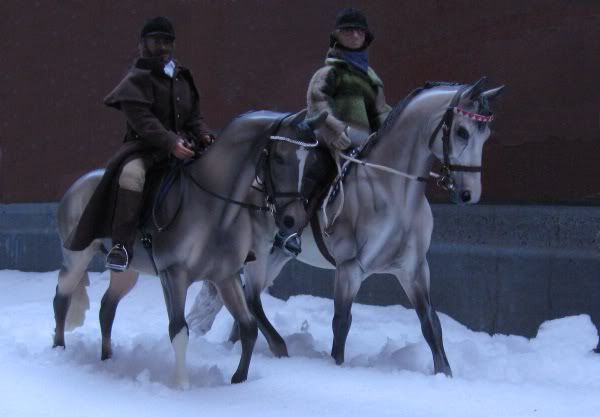 (Ja, ja, eigentlich darf ich noch gar nicht mit Herbstnebel "spielen", ist ja noch nicht Weihnachten, aber die passen so toll zusammen und wer weiß ob Weihnachten noch Schnee liegt...)
English Summary:
Meet Rimfrost, who came to us in a part-trade when we sold one of the foals.
He is a six year old and has spent his previous life at the racetrack and in a box so that he can't be turned out just so, yet. This is why he gets stabled first. Since he's grown quite tall and being busy with the trouble that can happen in a period of growth often, he has not been raced much. His past has the advantage, though, that he already knows saddle and rider and can now go directly to learn the ABC for a riding horse.
(The last two piccies show him with Herbstnebel, who is supposed to stand in the closet until Christmas, as he is a gift, but who knows if we have snow at Christmas, too? LOL!! And they match so nicely.. Excuses, excuses, LOL!!)