Ich wurde per Mail gefragt, ob ich die Katze mal mit einem Schleichpferd zeigen kann. Klar, hier: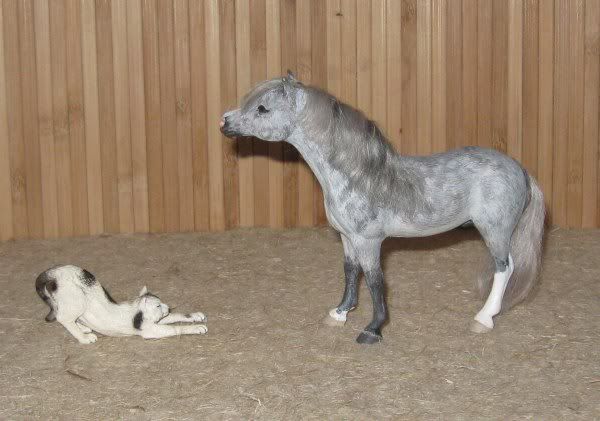 Die sich streckende Katze zusammen mit "Shorty", von mir verändert aus der Knabstrupper Stute.
Und dann wie angekündigt meine Bernhardiner, in den Maßstäben 1:12 und 1:10: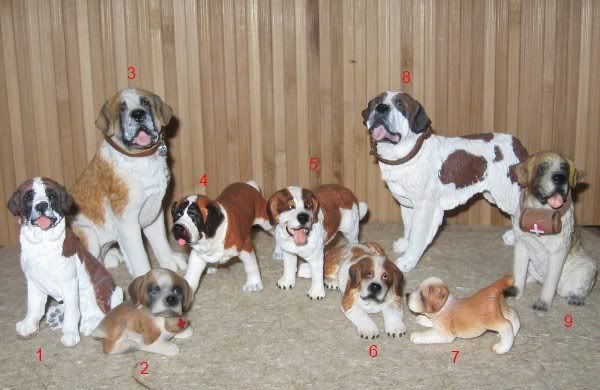 1 Kunststein, neubemalt von mir
2 Kunststein
3 Kunststein retuschiert von mir
4 Papo (noch OF)
5 Schleich OF
6 Schleich OF
7 Schleich OF
8 Kunststein, neu bemalt von mir
9 Kunststein OF
English Summary:
I was asked by mail to show one of the new cats with a Schleich horse- you can see the result above. Kitty poses here with "Shorty" a remake that I did from the Knabstrupper mare.
And as threatened my little collection of St.Bernhard dogs in the scales 1:12 and 1:10. "Kunststein" means as much as "Polyresin".