Hier ist ein Update von dem verletzten grauen Hengst, den wir als Notfall in die Klinik bekamen:
Er hat die Operationen gut überstanden und ist schon wieder ganz munter. In der nächsten Zeit müssen noch seine Narben weiter behandelt werden, aber immerhin darf er schon Schritt geführt werden. Alle sind mächtig erleichtert und glücklich über den Ausgang der Behandlung.
Nun können wir uns darum kümmern, seinen Namen und seine Abstammung herauszufinden.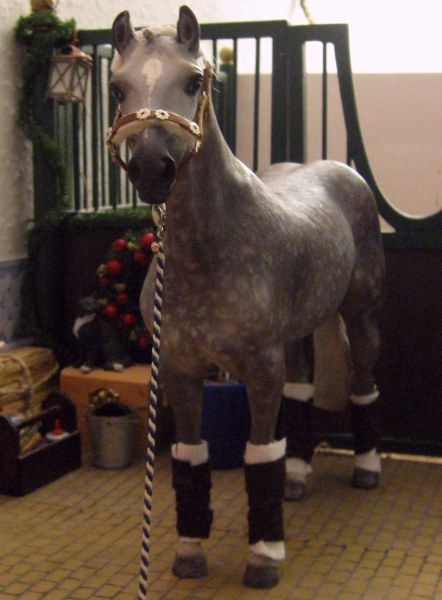 English Summary:
Here's an update of the injured grey that came as an emergency to our hospital:
He made it through the surgeries and is already pretty perky again. During the next weeks, his scars need some further treatment, but at least he's been allowed out of the box already! He is supposed only to walk, will see how that goes.
Everybody is very happy about the outcome of the exciting case.
Now we can focus on finding out about his name and pedigree.