Grand Cru
ist fertig! Noch eine große kräftige Warmblutstute, die auch noch erhaltenswerte Blutlinien besitzt.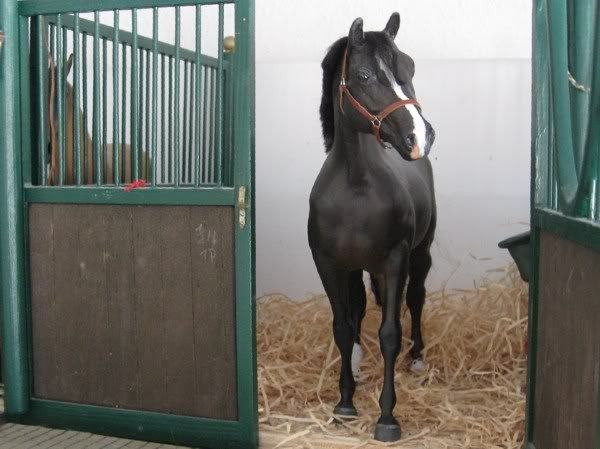 Ihren Namen hat sie übrigens dank ihrer Farbe- auch besonders erlesene Schokolade kann als "Grand Cru" bezeichnet werden, das ist nicht nur ein Begriff aus dem Weinbau.
English Summary:
Grand Cru is finished, a tall warmblood mare (Hanoverian) with old and precious bloodlines. Her name she got thanks to her colour- very good chocolate "species" can also be called "Grand Cru", the term is not reserved to wine.